Qld government in social media policy linkrot FAIL
Public service cuts meet cut and paste in terrible video and infosec practise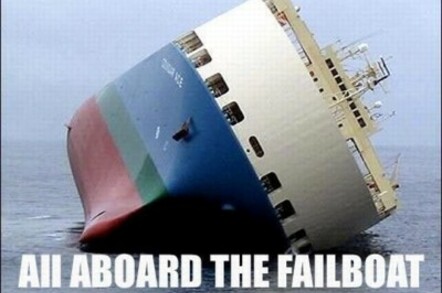 Watch what you post – that's the message of a cringe-makingly awful video created by the Queensland Government's Department of Natural Resources and Mines.
Seeking to remind banana-bending public servants – those that remain after savage cuts – that they need to be mindful of anything they do on social media, the video (below, or at YouTube here) delivers a boiler-plate "don't criticise the boss, don't denigrate your department, and make it clear when you're expressing a private opinion" message.
And, of course, public servants are also reminded that they must not reveal confidential departmental information in their social media posts.
Amusingly, at least to the twisted and cynical minds of Vulture South, the Department also helpfully provides a shortened link to the government's social media policy.
We reproduce the link in its entirety, as it currently resolves:
http://portal:6004/sites/PR/Register/Corporate/DAFF%20DTESB%20DEWS%20DNRM/social-media-policy.pdf
In other words, whoever posted the YouTube video pasted the internal, intranet link to the policy, rather than the Web-facing link.
We decline to comment on, or even investigate, whether the directory structure revealed in the failed link is something that would constitute disclosing the Department's confidential information … ®
Sponsored: Minds Mastering Machines - Call for papers now open