Oracle tries to get $1.3bn verdict against SAP reinstated
$300m? TomorrowNow files were worth more, claims Ellison's firm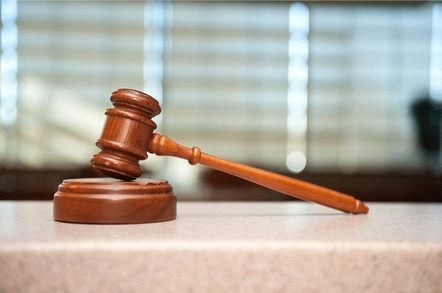 Appeal judges seemed divided on whether Oracle should get its $1.3bn jury verdict against SAP over TomorrowNow reinstated or the firm should be happy with the roughly $300m the verdict was reduced to.
Oracle was given the billion-dollar handout by a jury in 2010 over allegations that SAP's subsidiary, TomorrowNow, had downloaded millions of Oracle files to help it provide software support to Oracle customers at a lower rate than the firm itself charged and convince them to swap over to SAP.
But US district judge Phyllis Hamilton later ruled that Oracle had only managed to prove damages of around $272m. The company is appealing to the 9th Circuit court to get its billion dollar award back.
At a court hearing yesterday, Oracle's attorney Kathleen Sullivan said that internal SAP documents showed that the company had expected around $900m in new revenue from using TomorrowNow to steal Oracle customers, Reuters reported. She argued that the $1.3bn award was justified by that and other evidence.
But one of the three judges on the appeals court panel, Susan Graber, said the numbers couldn't be taken as objective evidence of the value of the documents TomorrowNow pinched.
"It's hypothetical revenue information, which is not the same," she pointed out.
Judge William Fletcher, another member of the panel, said that the projected revenues could be nothing more than "pie in the sky dreaming".
However, the judges were not convinced that Oracle deserved as little as $272m either. In her ruling, Judge Hamilton said that Oracle was only entitled to the profits it had lost because of the downloads and any profits SAP had gained.
But Graber said that the figure "seems low", while Fletcher said it seemed "wrong" to him.
SAP has already admitted liability for the downloads, so the only issue the judges need to decide is how much it should have to pay. Oracle argues that SAP should cough up what it what it would have paid to Oracle if it had licensed the files and puts that figure in the billions.
But Hamilton said that the licence figure was purely hypothetical, based on "guesses" and "self-serving" testimony from the firm about a fictional negotiation that would never have taken place between the rivals.
SAP attorney Greg Lanier argued today that Hamilton was right because no court could award damages based on a hypothetical licence without any evidence of what a similar licence might be worth, Bloomberg reported.
SAP remains on the hook for at least $306m, as part of an agreement between the two firms, regardless of what the appeals court decides. ®
Sponsored: Minds Mastering Machines - Call for papers now open