Apple, Beats and fools with money who trust celeb endorsements
Will Apple's rumoured buyout improve the bass-boosting headphones?
The truth, the whole truth and nothing but the sonic truth
The 16 bits of CD were effectively extended to 18 bits by the development of noise shaping, which allows over 100dB signal to noise ratio. That falls a bit short of the 140dB maximum range of human hearing, but that has never been a real goal.
At the loud end of the range the air itself distorts and human hearing is grossly distorted. The critical bandwidth has become extremely wide, the experience is distressing and will cause hearing damage if sustained. So we can knock off about 20dB to keep out of that region and so the neighbours don't keep calling the police.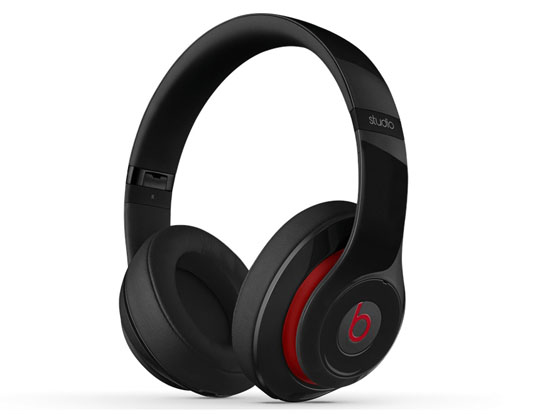 Butchering, Beats style: the term 'Studio' should be treated with caution
Equally, the threshold of hearing is defined as the detection of a single pure tone. Since all meaningful sounds contain harmonics at levels below that of the fundamental, then if the fundamental is just audible, the harmonics will be inaudible. Sound at the threshold of hearing cannot be interpreted, even assuming it can be detected at all except in an anechoic room. So we can knock off another 20dB to keep out of that region, leaving us with exactly what the CD can deliver.
It is easy to justify longer word-lengths when we are making a recording, because we can never be sure of the exact level to be captured and there will be some noise build-up when effects and EQ are applied. Equally, there are plenty of applications in which higher sampling rates can be justified: for research purposes, for generating ultrasonic signals for military or industrial purposes, it is obvious.
If we wish to build an effects unit for an electric guitar, many of the effects will be non-linear, which produces harmonic distortion that would alias with a conventional sampling rate, so again it is obvious to use a high sampling rate for that application. However for final delivery of post-produced music to the consumer, these concerns don't apply.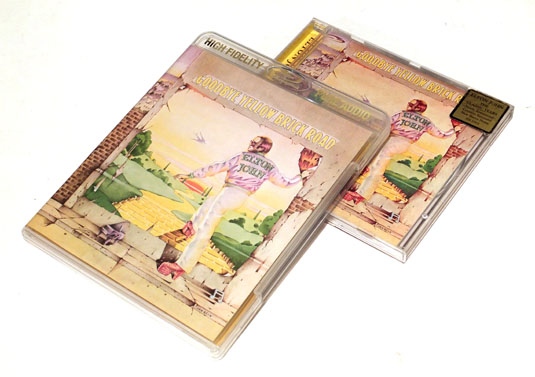 High Fidelity Pure Audio (HFPA) is the latest hi-res format and it uses Blu-ray discs, but for older stereo content would you notice any difference alongside the remastered CD?
When SACD was launched, I was astonished to find that it was proposed to re-release some archive material on that format. Since archive material cannot by definition contain any of the frequencies that could only be reproduced by SACD, the immediate question has to be where the missing information is going to come from. Shannon's information theory says you can't recover information that was never there by later adopting a higher sampling rate.
Now I gather Neil Young proposes to re-release his archive recordings on Pono. Again, one has to ask, where is he going to get the missing bandwidth from? Will a Pono download of an early Neil Young track at an astronomical data rate carry any more information or sound any better than the CD did? No, of course not - and to suggest otherwise is misleading. Perhaps Young himself has been misled.
But even if a Pono download could deliver more information than a CD, the consumer still wouldn't hear any improvement because the quality bottleneck ceased to be the storage or delivery medium with the advent of the CD and the problem became the transducers; the headphones and the speakers; one that Pono does not solve.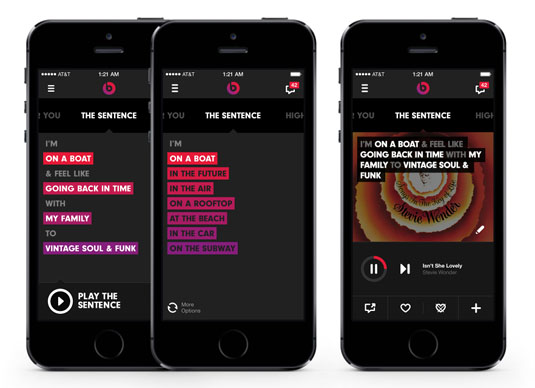 Is Apple set to spend $3.2bn on an app?
One can imagine no greater sucker than the proud owner of a Pono player connected to Beats headphones. Having paid over the odds for downloading an unnecessary amount of data into a musician-endorsed player and paid further over the odds for his musician-endorsed headphones, he will find his two products are mutually cancelling.
Moreover, if Apple does buy into Beats and the dubious hardware disappears from sight, then it would have spent $3.2bn on an app. Now don't you wish it had put that money into loudspeaker design R&D instead? ®
John Watkinson is an international consultant on digital audio and the author of The Art of Digital Audio.
Sponsored: Minds Mastering Machines - Call for papers now open