Samsung shares in stable condition after supremo's heart attack
Don't panic, business as usual at the office, electronics goliath insists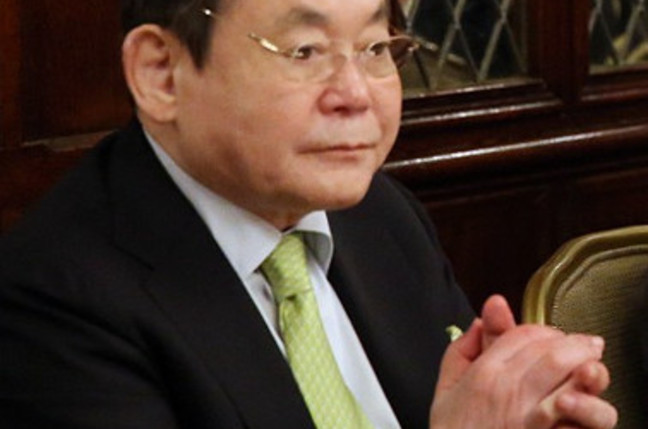 Samsung says its chairman Lee Kun-hee is now in a stable condition in hospital after suffering a heart attack at the weekend.
A spokesperson for the South Korean biz confirmed Lee was admitted to the Samsung Medical Center in Seoul early Sunday morning. The chairman was having trouble breathing late on Saturday, and showed symptoms of cardiac arrest when he arrived at the hospital, necessitating CPR.
"He is in stable condition and making a recovery after being diagnosed and treated for acute myocardial infarction (heart attack)," the spokesperson said today.
Company shares were mostly unaffected by the news, after the firm reassured investors and the public that daily management activities were continuing as normal.
"We are not arranging any special meetings concerning management problems, as the chairman has not been directly involved in management affairs," Samsung's chief communications official in South Korea Lee June told Yonhap news agency.
Lee became chairman of Samsung in 1987 after his father's death. In 2008, he stood down after being charged with tax evasion. He was later convicted, but got a presidential pardon in 2009, and went back to the company to lead Samsung Electronics the following year. The technology division is the group's largest, giving Lee significant influence.
Lee, 72, has suffered from respiratory problems since he had lung surgery in the late 1990s and may well be on the road to retirement after this latest health scare. His son Jay Lee and his two daughters hold senior roles at Samsung, but it is vice-chairman Jay who is expected to succeed Lee. ®
Sponsored: RAID: End of an era?