Mae Microsoft yn addysgu Swyddfa, Bing, siarad Cymraeg*
*Microsoft teaches Office, Bing, to speak Welsh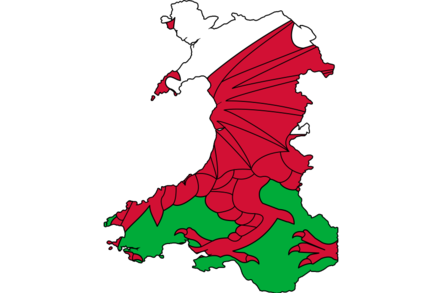 Microsoft has added Welsh to the list of languages "spoken" by its Bing translation engine and Office products.
Redmond's efforts were assisted by Rhodri Glyn Thomas, the commissioner of the National Assembly for Wales with responsibility for the Welsh language. Thomas and other staff worked with Microsoft on a Welsh language model that Microsoft has now baked into its online Bing Translator and into Word, Outlook, OneNote, PowerPoint, Publisher, Excel and Visio. Translating text within those apps is apparently a two-click process, after installation of the appropriate libraries.
Assembly presiding officer Dame Rosemary Butler explains it's her job to "... ensure that all the people of Wales are able to engage with assembly's work, either through the Welsh or English language" and thinks the advent of machine translation for Welsh will help that along. Staff in the video we've linked to above testify that not having to go all the way to a web page to translate between the two languages will help them to become more efficient.
Your correspondent has no way of judging that assertion: we fed the term "Microsoft teaches Office, Bing, to speak Welsh" into Bing Translator and received the text "Mae Microsoft yn addysgu Swyddfa, Bing, siarad Cymraeg". Which seems impressively Welsh, what with that pair of double d's (oi - keep it clean).
Over to you, readers, to tell us if Microsoft can speak Welsh well, or if we've just insulted the entire nation of Wales in this story. ®
Sponsored: Minds Mastering Machines - Call for papers now open