Order and shipping woes to hit Juniper in early summer, warns distie
Networking vendor's move to new SAP system 'WILL impact lead times'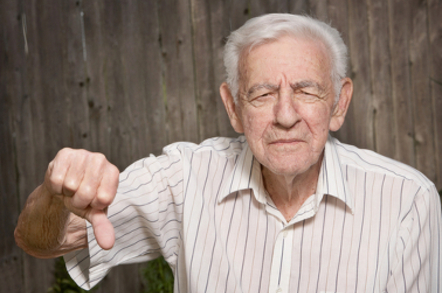 If you have a sudden urge to buy Juniper Networks kit around the beginning of July then you better get your orders in now to "avoid any shipping delays", we're told.
Juniper distributor Arrow ECS has contacted the great unwashed in its UK reseller/integrator customer base to warn of the potential void as the switch and router maker undertakes a database project.
"In July 2014, Juniper will be moving to a new SAP system that will impact on lead times and deliveries for the first two weeks of the month," the emailed warning, seen by The Channel, stated.
This suggests there will be no scheduling or shipment of Juniper kit from 1 July, and though order booking can be placed, products will not be due for delivery until after 14th of the month.
Extended lead times will be published from the beginning of June, but distributors are braced for a potentially slightly bigger headache as these types of projects can contain pitfalls.
Asked for a comment on the problem and shipment delays, one distie responded: "That is a really good question to which I wish I had an answer to. We just don't know."
On top of Arrow, Juniper's other UK disties include Avnet and Westcon.
Ingram Micro saw profits smashed by an ERP upgrade in Australia back in 2011. The same issue hit Insight, which was criticised by clients for order and delivery issues. These are just a few examples of costly efforts.
We asked Juniper for comment and will update if and when it arrives. ®
Updated to add
After this article was published, Juniper got back to us with the following:
Juniper Networks is undergoing a number of business process changes to drive transformational efficiencies across the business globally. As a result there will be significant improvement, to deliver better customer and partner experiences. We are actively communicating with our partners and customers to ensure minimal disruption.
Sponsored: Minds Mastering Machines - Call for papers now open