Samsung Electronics chair Lee Kun-hee hospitalised
Dynastic intrigues follow heart attack for leader of Samsung's biggest division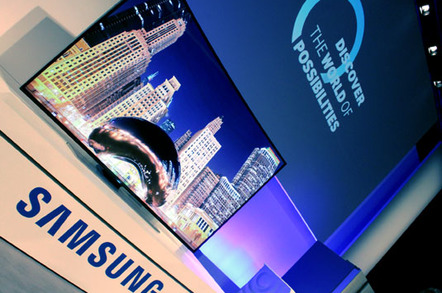 Lee Kun-hee, the chair of Samsung Electronics, has reportedly been hospitalised and is receiving "emergency treatment" for a heart ailment.
South Korean news service Yonhap has published rolling reports suggesting Lee, 72, experienced shortness of breath on Saturday evening, was subsequently hospitalised and required cardiopulmonary resuscitation. By Sunday he underwent surgery to treat a heart attack.
Yonhap's most recent report, at the time of writing, says Lee survived the surgery.
Lee's illness probably won't impact day to day operations across the sprawling Samsung group, which he led from relative obscurity to global prominence during a 21-year stint as chairman from 1987 to 2008. That stint ended after a domestic political bribery scandal, but Lee returned two years later to assume the Chairman's role at Samsung Electronics. As that entity is the group's largest, it gave him significant influence throughout Samsung.
Lee's health hasn't been good for a decade: Yonhap says he had lung surgery in the 90s and his respiratory system hasn't been in top condition since.
At 72 it's therefore expected he'll retire, which has led to some dynastic machinations – and speculation – within Samsung about his successor. Lee's son, Lee Jay-yong, is expected to take the crown at Samsung electronics.
Lee Kun-hee's illness is probably an unwelcome distraction for the Samsung Electronics, which recently posted tepid results and parted ways with its head of mobile device design after a disappointing reception for the Galaxy S5.
The company remains a powerhouse: the $US50bn it hauled through the doors in Q1 makes it the world's biggest IT concern by revenue. But with the mobile devices market it relies on showing signs of slowdown, now's a time strong and experienced leadership will be appreciated.
Which may sound a callous way to appraise a situation when a wealth-creating titan lies ill. Markets, doubtless, will be rather blunter in their assessment if they feel Lee's illness will negatively impact Samsung's fortunes. ®
Sponsored: Minds Mastering Machines - Call for papers now open