US officials vote to allow Bitcoin for political donations
Cryptocurrency cleared for campaign payments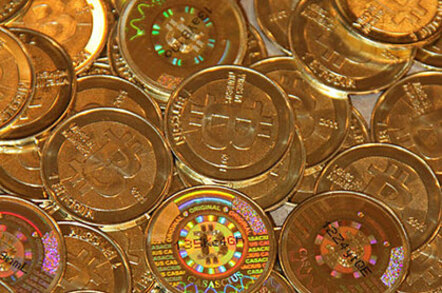 The US Federal Election Commission (FEC) has officially approved Bitcoin as a medium of exchange for political donations.
The Thursday ruling will allow Bitcoin holders to legally donate the digital currency to politicians, either when exchanged through a processor or transferred directly to a candidate – although the payments must then be processed and accounted for in accordance with FEC regulations.
The ruling was handed down by the commission in a case proposed by Make Your Laws, a nonpartisan political action committee that wanted to allow its members to donate money via Bitcoin.
The group had proposed a detailed system in which users would donate Bitcoin to the group while still providing personal information, including name and address, which would allow the group to comply with federal campaign rules.
The Commission ruled that while political groups like Make Your Laws have the right to accept Bitcoin donations and purchase the cryptocurrency, they have not been cleared to spend the cryptocurrency directly.
According to the ruling, users will be able to donate Bitcoin to PACs and candidates, but recipients will still be required to report the transactions and value to the FEC as they would cash or other forms of political donations.
If the donation is not immediately converted from Bitcoin to fiat currency (as is standard for most Bitcoint payment services) then the recipient will be required to consult an exchange to calculate a "reasonable exchange rate" for the highly volatile cryptocurrency.
"For an exchange rate to be reasonable, it should be a publicly available rate of Bitcoins traded for dollars on a high-volume public Bitcoin exchange that is open to transactions within the United States," the FEC said in its decision.
"For each Bitcoin transaction, the committee should use the rate established by the chosen exchange closest in time to receipt of the contribution for the transaction being valued."
The FEC approval should come as welcome news to those US congresscritters who have backed the cryptocurrency despite intense scrutiny by regulatory and financial agencies.
Colorado representative Jared Polis, who earlier defended the cryptocurrency with a novel bit of satire, announced plans to accept Bitcoin donations shortly after the announcement. ®
Proud to be 1st member of Congress to accept #bitcoin conations for my campaign under today's new FEC reg: http://t.co/w7ZcJw7d3Q

— Jared Polis (@jaredpolis) May 8, 2014
Sponsored: Minds Mastering Machines - Call for papers now open