UN to debate killer drone ethics
Can Skynet withstand the slow, grinding fury of a COMMITTEE?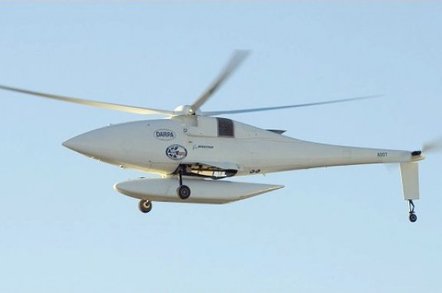 In an effort to stop killer drones before they start, humanity is about to unleash its most fearsome weapons: a long, drawn out bureaucratic process and a committee.
Both weapons will be brought to bear by the United Nations' which will next week stage an "informal Meeting of Experts" to "discuss the questions related to emerging technologies in the area of lethal autonomous weapons systems (LAWS)".
The questions will be debated for four days in Geneva and will include:
What are the differences between autonomy and automaticity?
How the development of LAWS could impact on humans?
Could robotics be used in conflicts? If so, what ethical questions does this raise?
Are LAWS socially acceptable?
What is the impact of the development of LAWS on the right to use force?
What is the impact of the development of LAWS on international security and
stability, and on military doctrines?
The meeting will take place under the auspices of The Convention on Certain Conventional Weapons, the United Nations body that has created protocols for the use of land mines and blinding laser weapons. The meeting is therefore an early step towards a possible new protocol that would outline rules of war as applied to LAWS.
Years of gridning committee meetings and drafting stand between humanity and the development of such a treaty. Can anything, even a killer robot, defeat that effort? ®
Sponsored: Minds Mastering Machines - Call for papers now open