Licensing changes mean Redmond's IoT plan brings cheap VDI
Hated VDA charge doesn't apply to thin clients running Windows Embedded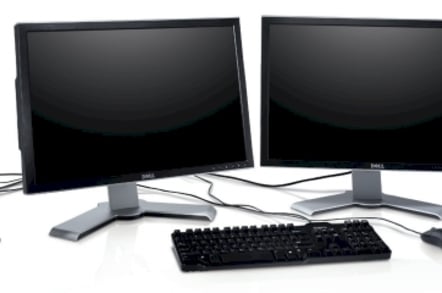 Microsoft has just posted some advice on how to do Windows desktop virtualisation (VDI) on the cheap.
Redmond is infamous for insisting that if you use a thin client to run virtual desktops, you'll have to send it $US100 a year for the privilege. That charge is called the Virtual Desktop Access licence and comes over and above the cost of the Windows licence.
Unsurprisingly, this hasn't gone down well with users because it makes VDI more expensive. Anecdotally, it sometimes makes VDI so expensive it's not worth doing.
But Microsoft now seems to have made a noteworthy change to VDA, As described here that mean "If you use Microsoft Software Assurance (SA) and you have a Windows Embedded Thin Client (Windows Embedded 7/Windows Embedded 8), then you can now move this into your SA, thus negating the need for VDA licensing."
Other thin clients will still incur the $100/year VDA fee.
The change is good news for the likes of Dell and HP, both of which offer thin clients running Windows embedded.
The news isn't as good for those that don't have software assurance, but with VDI generally assumed to be useful at larger organisations there are probably not many outfits considering it that aren't also candidates for software assurance.
One last observation: Microsoft is now pushing pushing Windows Embedded as an Internet of things tool, albeit not very convincingly. Changing VDA terms and conditions rather brings it back into play in more conventional applications. ®
Sponsored: Learn how to transform your data into a strategic asset for your business by using the cloud to accelerate innovation with NetApp