Architect of Apple's total-silence public relations policy leaves
Tightest-lipped PR in the world leaves 'to spend more time with family'. Classic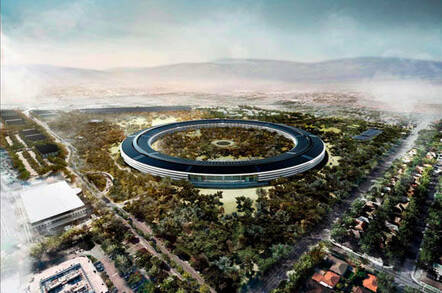 Apple has one of the simplest public relations policies in human history: keep everything secret until the CEO announces it.
It worked for Steve Jobs and might well do so for Tim Cook, assuming that he's actually going to release a new product before fanbois all drop dead of boredom.
Now the woman who erected Cupertino's wall of silence has left after 18 years at Apple.
Katie Cotton, VP of Worldwide Corporate Communications, has left the building. So what legacy did she bestow upon Apple?
Frankly, no-one knows, because she operated within a policy of silence which made the NSA look like drunken blabbermouths. We know she was Steve Jobs' gatekeeper, guarding his inner sanctum from the big bad world.
Latterly, she span a dense, impenetrable web of bullshit around the iPad, iPhone and all the other iStuff which emanated from Apple.
After this she protected Tim Cook's inner sanctum, which fewer people seem to want to penetrate.
"This is hard for me," she said in typically terse fashion. "Apple is a part of my heart and soul."
Her fruity friends said they would be sad to see the PR doña leave Cupertino.
"Katie has given her all to this company for over 18 years," Apple spokesman Steve Dowling said in a statement. "She has wanted to spend time with her children for some time now. We are really going to miss her."
Register newsroom legend suggests that Apple stopped talking to us after one of our scribes took the mickey out of Steve Jobs long, long ago.
Perhaps it's time at last for Cupertino to, ahem, reach out to El Reg after all these years. We'll be waiting.
Although we won't be holding our breath. ®
Sponsored: Minds Mastering Machines - Call for papers now open