Samsung's NX300 cam is bad in bed: Snatch victims' pics over the air
Flaky X server, NFC and Wi-Fi implementations all make for p0wnable pics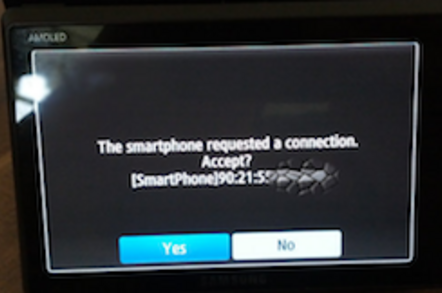 The relentless push to differentiate otherwise-mundane products by adding intelligence has tripped up Samsung, after its NX300 camera was found to offer up everything from user location leaks to remote code execution.
The NX300 is a midrange camera that follows the trend towards adding NFC and WiFi capabilities so that users don't need to mess around with cables to move images and video around. However, according to German blogger and engineer George Lukas, the implementations leave a lot to be desired.
Working only on the visible – and easy-to-exploit – level of looking at its external communications, Lukas documents faults in the camera's NFC tag, its X server implementation, and its WiFi.
The NFC flaw is in a writable tag that would allow an attacker to redirect the camera to download a malicious app, or "if you know a prankster nerd, you might end up with a camera stuck redirecting you to a hardcore porn site".
The real fun comes from the combination of a wide-open X server and poor security on the WiFi. Lukas says these two together mean any third party can connect to the camera, bypass the connection yes/no dialogue, and download the entire contents of the SD card.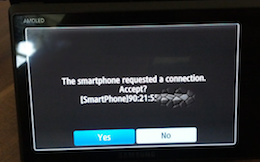 The unprotected X Server running the Enlightenment windowing environment. On its own, that's a little dull, but it means that when the camera asks for approval for an external connection, "all we need is to fake an KP_Return event" and the attacker p0wns the phone.
Thankfully, at least the location leak bug is minimal: the phone performs a firmware check any time it's online, and with all the other data leaks to choose from, the phone's IP address can be used to take a guess at its location. "At least they do not transmit any unique identifiers with the query," Lukas notes.
"Because hardware engineers suck at software security, nothing else was to be expected." ®
Sponsored: Minds Mastering Machines - Call for papers now open