'A proper British BOFFIN': Famous Martian prof Pillinger dies aged 70
Beagle 2 professor shuffles off this mortal coil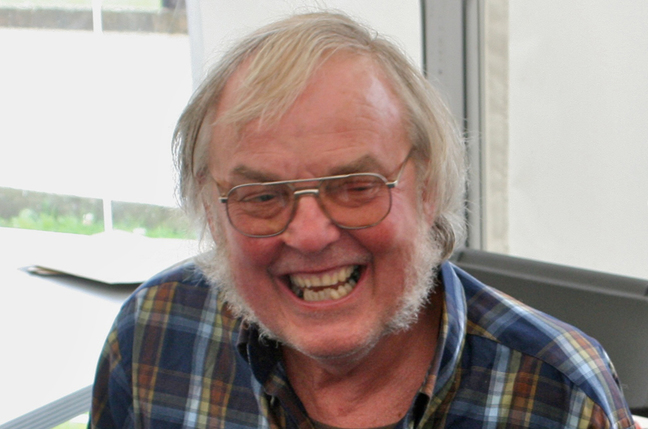 British space scientist Professor Colin Pillinger has died at the age of 70, the BBC reports.
Prof Pillinger suffered a brain haemorrhage at his home in Cambridge, UK, and failed to recover from the resulting coma, passing away at the city's Addenbrooke's Hospital. His family described his death as "devastating and unbelievable".
Colin Pillinger at Jodrell Bank in 2009. Photo by Mike Peel
Professor Pillinger will be best remembered for his ambitious and ill-fated Beagle 2 Mars shot back in 2003. The UK's attempt to search for life on the Red Planet hitched a ride on the European Space Agency's Mars Express Orbiter, but disappeared following separation from the mothership.
The professor started his career at NASA, examining Apollo 11 lunar samples. In Britain, he became planetary scientist at the Open University, and was awarded a CBE in 2003.
In tribute, Doctor Who writer Phil Ford described the prof as a "proper British boffin", and in that spirit we at The Register offer our own take on the good professor and Beagle 2, recorded back in 2006, right here. ®
Sponsored: Are DLP and DTP still an issue?