UK.gov tweets now NATIONAL TREASURES! – National Archives
Twitter leavings, YouTube vid droppings collected for posterity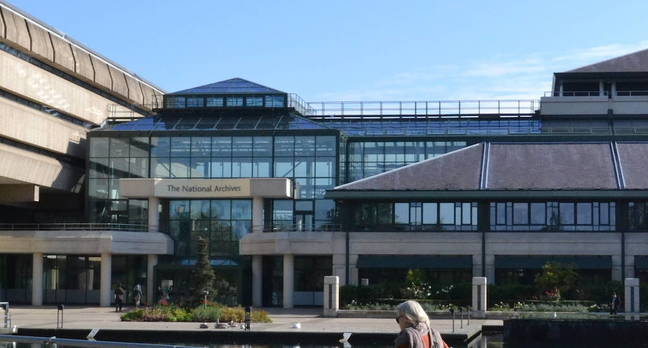 Video The UK's National Archives has announced that it will be saving YouTube videos and tweets for posterity, to make social media a part of Blighty's official history.
The Archives will start collecting Twitter posts and YouTube vids from today from UK central government departments and other official social media, such the ones used for London's Olympics games two years ago.
The project will allow folks in the future to look back with fondness, nostalgia and/or incredulity at classic Directgov ads like the one from 2010 above and informative tweets from the likes of GOV.UK, such as:
@mj030106 Hello, details of how to get a divorce/legal aid can be found here: t.co/0mMmfBRMo4. Hope this helps.
And important quotes from important people, like these from the Treasury's Twitter feed:
Jimmy Wales: "You have to create a culture where creative people can create" #cpeurope

Chancellor: We need younger people to understand the equipment they are using, their iPhones, computers etc. #CPeurope
So far, the new online archive has gathered up over 7,000 YouTube videos and more than 65,000 tweets, but only the content captured during the pilot stages is available at the moment, including videos from 2006 to early 2014 and tweets from 2008 to September 2013.
"Social media now plays an important part in government communications with departments using Twitter to clarify policy and YouTube to promote initiatives. So it was imperative for The National Archives to develop systems to support social media," said the interim chief exec and keeper of the Archives, Clem Brohier.
"This was no small task but we rose to the challenge. It is an exciting step for archives and history; with present and future generations being able to view tweets to understand events in history, just like we do with historic telegrams today."
The tweets are held as snapshots, where the shortened links take users to the web archive or give the full URL for the relevant live site. However, tweets that are actually answers to other Twitter users don't feature the questioning tweet or the full conversation, making them a little bit difficult to understand at times. ®
Sponsored: Are DLP and DTP still an issue?