Cameras for hacks: Idiot-proof suggestions invited
What's the best simple kit for roving mo-journos?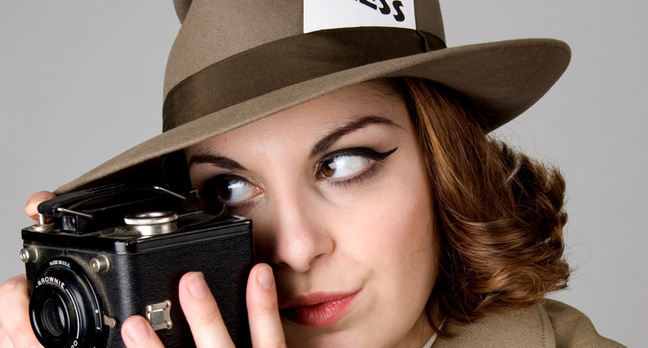 The world of journalism is changing fast, and while the image-hungry internet demands ever more photographs, shrinking budgets mean the days of a hack going into the field with a snapper in tow are pretty much over.
Much to the chagrin of harrumphing old school journos, editors will now regularly ask them to provide images as they rove the globe.
Although mobile phone manufacturers boast that their kit will by next Thursday at the latest boast 200 meg sensors and lenses to outperform a Nikon D3S, mobes just don't cut the mustard in the imaging stakes.
In keeping with the new, multitasking hack paradigm, El Reg is considering arming staff with an easy-to-use camera capable of producing decent photos.
We know many readers enjoy a bit of photography, so perhaps you'd like to suggest something suitable? There are a lot of contenders out there, and we reckon we've got a good chance of narrowing down the field if we tap your own personal experience.
We've only got a few criteria, which are:
Basic point-and-shoot operation
Reasonably knock-proof construction, preferably beer-proof
Non-interchangeable zoom lens
Built-in flash
Decent battery life
Instruction manual of one page or less
Good balance of price/image quality
So, give us your thoughts. ®
Sponsored: Are DLP and DTP still an issue?