BTC MaaS (mining-as-a-service) preps DC pods down under
Can't build, can't steal? Now you can RENT your miner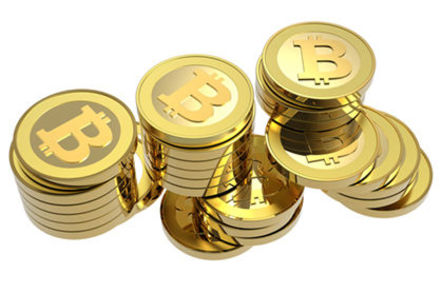 Australian outfit BTC Corporation is hoping that there's still enough punters wanting in on the Bitcoin goldrush to sustain a mining-as-a-service business.
The company's pitch is that the everyday punter no longer has any chance to get their hands on even a chunk of a single Bitcoin. CEO Simon Oliver told The Register that the outlay for a competitive Bitcoin mining rig is now in the vicinity of $20,000, with a probable lifetime of a year.
"Mining has become difficult for individuals, because of the cost of the computer power you need to deliver an outcome – individuals need to build big servers to participate in the blockchain, and become part of pools to get their bit of a coin.
"And the difficulty [of solving the Bitcoin hash – El Reg] increases every ten days or thereabouts, which makes your hardware obsolete in eight to twelve months."
Instead, BitcoinCloudMining.com is prepping containerised data centre pods, working on the simple basis that with enough horsepower behind the doors, the costs can be spread across a bunch of subscribers.
"We can put hundreds of kilowatts into a condensed data centre," Oliver said. "They're purpose built pods designed for cost-effective giga-hashing … to make it affordable".
Right now, he told Vulture South, the company has a beta test setup in an existing Melbourne data centre, and is near completion of its first two containerised units that will be deployed to two other Melbourne locations.
"It's our responsibility to maintain the performance of the system", Oliver said. ®
Sponsored: Minds Mastering Machines - Call for papers now open