Vendors pushing fibre on developing countries, says Oz minister
Fibre to the home as cargo cult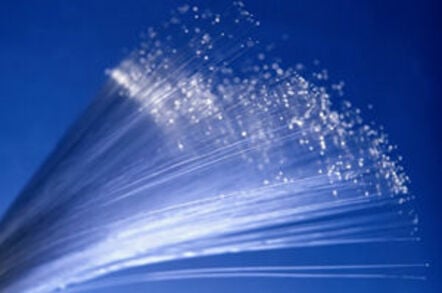 Australia's communications minister Malcolm Turnbull has told the International Telecommunications Union (ITU) that developing nations should follow his country's lead in abandoning fibre-only network rollouts for his beloved "multi-technology model".
In a "native media"-style video interview with the ITU in Geneva, Turnbull recommended the fibre/copper/HFC/whatever combo his government is implementing as a model for developing countries (many of which quite possibly lack an extensive legacy copper fixed infrastructure).
Railing against vendors who "want to push the shiniest, most expensive technology" on less wealthy countries, Turnbull says: "The approach that we're taking now is very relevant to developing countries.
"We look at a particular area, and look at what technology assets are available in terms of copper, or HFC, or conduit – whatever's available.
"And then we say 'what is the fastest, in terms of time of construction' [an important distinction from 'what is the fastest' in terms of performance – El Reg], cheapest, and hence most affordable, way of ensuring that the people in this area are connected."
"There is no point in having a Rolls-Royce network that people can't afford," Turnbull added.
"If we want to get the benefits of broadband, particularly … in countries that aren't as wealthy as Australia, we've got to use technologies that make it affordable … rather than becoming fixated on one particular technology platform," Turnbull said.
He added that Australia is seeking to share its experience with neighbouring countries. This, The Register supposes, must include Indonesia, which in March announced its intention to connect 20 million premises to a 10 Gbps-capable service in coming years.
The full interview can be found below. ®
Sponsored: Minds Mastering Machines - Call for papers now open