EMC: We'll give you a MEEELLION dollars if our inline dedupe gear's not actually inline
Translation: This is yet more meaningless marketing dribble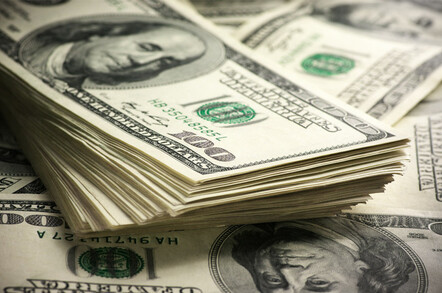 EMC says its XtremIO deduplication is inline all the time – and is offering a million bucks to anyone who can prove otherwise.
The storage giant will give $1m "to the first customer that can prove their XtremIO system's inline data services have switched off, been throttled back or defaulted to a 'system garbage collection' state."
So what? Well, obviously it is 100 per cent inline dedupe, but why bother to do this? It's like a man offering a million bucks to anyone who can prove he's not a man. Er, yes, so ....
I think I get what they're trying to do here. This guarantee by EMC implies that some competitor's claimed inline dedupe isn't inline all the time. Now who could that be?
EMC CEO David Goulden said; "We're offering this guarantee because we believe we're the only flash provider who can deliver on the promise of being inline all of the time."
Storagebod – the storage blogger of this parish – writes:
Okay, storage vendor posts another stupid guarantee; it's like deja-vu all over again.

And EMC, if you are so confident about your claims, make the guarantee unlimited, not time-bound, so when there are enough of the arrays around to ensure that there is a decent sample-base of strange corner-cases to cause problems.

Otherwise it's just another marketing stunt!
This marketing wheeze begins now and runs until September 30, 2014. ®
Sponsored: Minds Mastering Machines - Call for papers now open