ViPR 2.0 sinks EMC's fangs DEEPER into software-defined storage
Even existing Hopkinton hardware units may fear its bite
Brocade and ViPR
Continuing the network angle, Brocade large SAN network management facilities have been integrated with ViPR with support for Fibre Channel routing, logical SAN zoning and Brocade's Network Advisor SAN Management software (sold by EMC as Connectrix Manager Converged Network Edition.)
Brocade and EMC say it enables policy-based automation for managing and provisioning both EMC and non-EMC storage infrastructure within medium to large enterprise SANs using the industry-standard Storage Management Initiative (SMI) interface.
Christopher Ratcliffe, VP for marketing in EMC's Advanced Software Division, said Brocade and EMC "work together to ensure seamless integration of the networking stack with the ViPR Software-Defined Storage platform."
ViPR as a storage array
Suppose ViPR was a storage array. What kind of array would it be? ViPR is a virtualising unified block, file and object storage data services array capable of using EMC VMAX, VNX, Centera, Atmos, Isilon and XtremIO (soon) arrays as its data hardware vaults, irrespective of their defined storage access method - block, file or object - together with commodity hardware like ECS appliances, directly supported HDS and NetApp arrays and indirectly supported Dell, HP and IBM arrays and others through an OpenStack Cinder plug-in.

Read Chad Sakac's blog for more details.
It has generous multi-tenant storage resource management, provisioning, billing and reporting facilities and is, it seems, the single most powerful and functional single pane of glass virtualising storage controller and resource manager available today.
ViPR can bring most existing arrays into its domain and will be extended to include cloud storage through plug-ins. Compared to IBM's SAN Volume Controller, or both NetApp and HDS controllers (which can virtualise third-party arrays), ViPR appears to have much broader scope and, effectively, there is simply no single competing product available anywhere.
Chad Sakac offers this thought: "The closest thing out there to the ViPR 2.0 data services would be Ceph."
ViPR also provides a potential route to a world of new EMC storage products, and we would imagine it is able to migrate data from old arrays to new ones.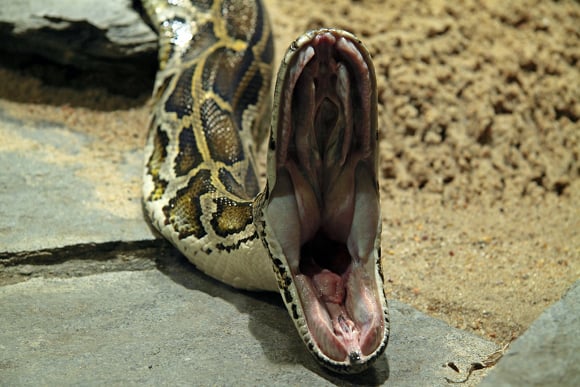 Existing storage hardware array units inside EMC must look at ViPR and fear its bite. Tough, EMC's upper echelon execs might say – better we do it than NetApp or Dell or whomever sinks their fangs into our ankles.
ViPR 2.0 will be available in June 2014 and pricing is based on the storage tiers it manages. ViPR SRM and SAS 9.3 will be available in the second quarter. ScaleIO is shipping now. ®
Sponsored: Minds Mastering Machines - Call for papers now open