Twitter jitters: Investors turn into quitters as shares hit the sh...
Price down by 11 per cent as shareholder lock-in period ends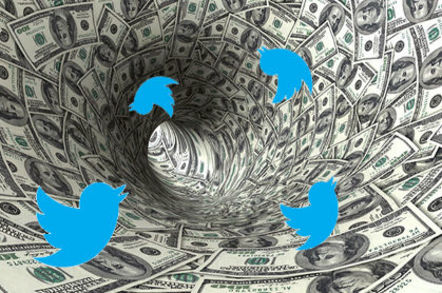 Shares in Twitter fell more than 11 per cent today as the six month lock-up period for early investors and staff expired.
The end of the lock-up period, restricting the sale of 82 per cent of the company's equity, introduces 470 million shares to the market. It comes at a time when Twitter's share price has been falling off the back of figures showing that growth is slowing.
The share price, which has fallen to $34.84 on the New York Stock Exchange at the time of writing, is still well up on the IPO price of $26 per share.
Many of the original investors including Venture capital firm Benchmark, private equity firm Rizvi Traverse, Lowercase Capital, co-founders Jack Dorsey (whose company Square is reported to be looking for a buyer) and Evan Williams, as well as chief executive Dick Costolo said in April that they did not plan to sell shares after the restrictions were lifted, according to Reuters.
Despite the queue of large investors coming forward to say that they are not going to sell, the trading volumes for the first half of the day have been four times a typical day's volume.
In December Ben Schachter, an analyst at beancounters Macquarie, valued Twitter shares at $46 a share, which at the time was a huge drop from the going price of $70. ®