Microsoft hints at smaller Surface
Because the full-sized Surface is going so well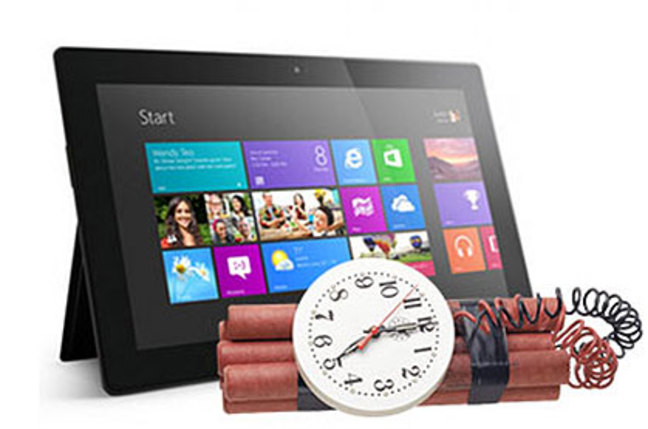 Microsoft has invited media to a "small gathering" at which it will discuss its Surface fondleslabs.
The event will take place on May 20th and the use of the diminutive is sparking speculation Redmond will give the world a smaller Surface.
The speculation relies on past comments from Microsoft to the effect that it feels Surface will evolve into other sizes and aspect ratios. The current Surface 2 devices offer 10.6 inch screens, so there's plenty of room for Redmond to go down.
How far down? Probably not as far as the six inch screen found on the Nokia Lumia 1520, as Microsoft probably doesn't want to compete with its own phonblets. A seven-incher sounds more plausible, because even if the likes of Panasonic is already there with the FZ-M1 Toughpad Microsoft would not be going head to head with that ruggedised beast. Which is not to say Redmond minds going tête-à-tête with some of its closest partners: the very existence of the Surface shows it is not shy of competing with the likes of Dell and its eight inch Venue 8 pro.
What if Microsoft's use of "small" is a deliberate misdirection?
Intel recently showed off a reference design for a "desktop all-in-one", a new type of PC that builds a PC into a touch-screen that looks to have something approaching a 20-inch display. Chipzilla and The House That Bill Built go back a fair way. Ruling out another tie-up would seem foolish.
The smart money, however, is on something smaller, likely because a littler Surface would give Microsoft the chance to sell it at a lower price. With Surface causing plenty of balance sheet pain down Redmond way, making the devices more attractive to less-well-heeled buyers could be one tactic to staunch the fiscal flow. ®
Sponsored: RAID: End of an era?