Reg readers wot won it: Five flee reality armed with smart strap-ons
Also worst Enid Blyton novel title ever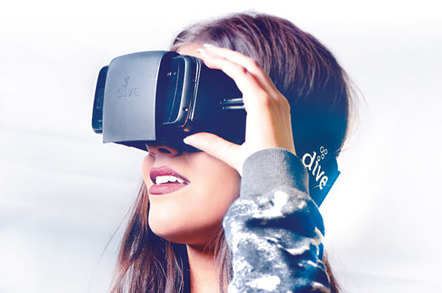 Thanks to all Reg readers who took part in our competition to win a Durovis Dive, which turns a smartphone into a virtual reality headset.
The winners, who answered a series of VR-related questions correctly and were drawn at random from a metaphorical hat, are: Spencer Allingham from Woking; Andrew Baxter from Yeovil; Phil Nicholas from Norwich; Laura Asplin from Stroud; and Grant Mitchell from London. Well done to the winners.
The answers were: the film in which an estate agent was called Virtual Realty is Toy Story; the arcade game unit for which players donned a VR headset and stood in a pod was Virtuality; and it was the Atari Jaguar console that was big-cat-themed and had a virtual-reality headset. (They are now highly prized collectibles.)
You can read our original review of the Durovis Dive here, and if you are so disappointed that you didn't win, there are details of how to buy one on the Durovis website. You may not even need to pay as there is a developer programme that hands out gear for free to selected coders.
Each of the winners should how have received their headsets directly from Durovis. All of us at The Reg would like to apologise to your friends and families for the ridiculous faces they'll see you pull using them. ®