Yosemite National Park bans drones
Modern day Ansel Adams must still schlep up mountains to make art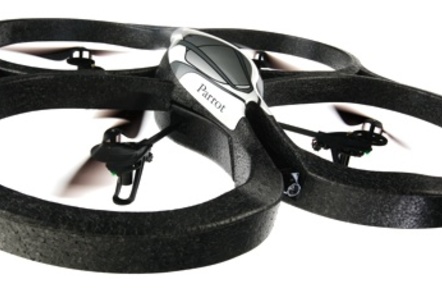 Iconic photographer Ansel Adams' fame was won, in part, by stunning photographs made possible by his willingness to schlep many pounds of camera gear around the steep terrain of Yosemite National Park.
The guardians of the Park, the US National Park Service, has just issued an edict that the modern short-cut to such shots – drones – are verboten within Yosemite's boundaries.
In a missive posted in time to stop weekend snappers, the Service "advises visitors that the use of Unmanned Aircraft Systems (Drones) are prohibited within park boundaries".
The legislative basis for the ban is the Code of Federal Regulations (CFR), specifically clause Thirty Six CFR 2.17(a)(3) and its prohibition of "delivering or retrieving a person or object by parachute, helicopter, or other airborne means, except in emergencies involving public safety or serious property loss, or pursuant to the terms and conditions of a permit".
The Parks Service also says that drones are becoming a nuisance in the park, disturbing the wilderness experience with their nasty noise, giving climbers a distraction they don't need and, when things go pear-shaped, having the potential to "cause confusion and distraction for rescue personnel and other parties involved in the rescue operation."
Drones of all shapes and size are therefore not permitted to be operated within the Park's boundaries.
The ban on drones has the potential to excite privacy advocates, who aren't keen on drones. A ban inside national parks, however, is a long way from a reduction in drones' potential to conduct surveillance, so they probably won't be all that happy.
Photographers might be grumpy that their best shot at a short-cut to an Adams replica has just been banned. Vulture South thinks such complaints are unfounded: modern camera kit is so much smaller and lighter than the tools Adams used they should harden up and make the climbs. The scenery is worth it! ®
Sponsored: Minds Mastering Machines - Call for papers now open