NBN Co hoses down 'user pays' story
'Connection will remain free'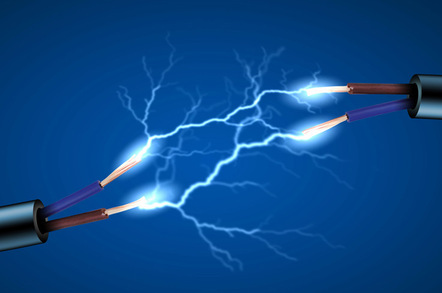 NBN Co, the company building Australia's Notionally National Broadband Network, has moved to hose down claims that it's planning on getting out of the customer premises equipment (CPE) business – something which local reporters believe would shift install costs to end users.
The leaked document that's given rise to this speculation also states that copper services will only be guaranteed to the 25 Mbps that currently services as the government's pre-election promise to "all Australian premises by 2016" (already looking behind schedule and amended to "as soon as possible").
Under current policy, NBN Co's services terminate in CPE supplied by the company – either fibre, satellite or fixed wireless (since it has yet to implement a commercial rollout of the politically-mandated FTTN services).
However, "get out of the CPE business" has been advocated by at least one current board member – Simon Hackett, who before joining NBN Co privately suggested that the fibre CPE specified by NBN Co was over-engineered and a big cost burden that could be abandoned.
Such views would at least lend credibility to claims that the re-organised company, especially given that the new government has instructed NBN Co to slash its costs, and the "multi-technology mode" instruction that ring-fences the fibre rollout, mandates mandates FTTN and HFC deployment.
The notion that instead of NBN Co abandoning the kit market, leaving it instead to retailers, with end users choosing between self-install or paying a couple of hundred to a professional installer, emerged in a document circulated to the industry and passed to the Australian Financial Review and ITNews.
Both outlets said the document was a discussion paper, with NBN Co only stating that there's no plan to charge end-users for their termination. It said to both outlets that it's feasible that NBN Co might offer a field service providing in-home wiring services to customers for a fee.
Andrew Sholl of NBN Co has tried to hose down the idea that users would be forced to pay, Tweeting that:
There is no proposal to charge end-users for an #NBN connection. A standard connection to the #NBN remains free

— Andrew Sholl (@andrewsholl) May 4, 2014
Sholl has not yet responded to The Register's calls. ®
Sponsored: Minds Mastering Machines - Call for papers now open