Classified LOHAN payload is four-eyed beast
Prototype panoramic camera hits the stratosphere
Former Apple engineers get snapping
The CENTR camera team is "based around a group of ex-Apple camera engineers who have experience building cameras utilising the most cutting edge technology available", Bill told us.
He added: "Last year, we had a breakthrough that put us on a path to deliver real-time processing power in a camera that consumers could afford and use every day."
The camera's inner workings...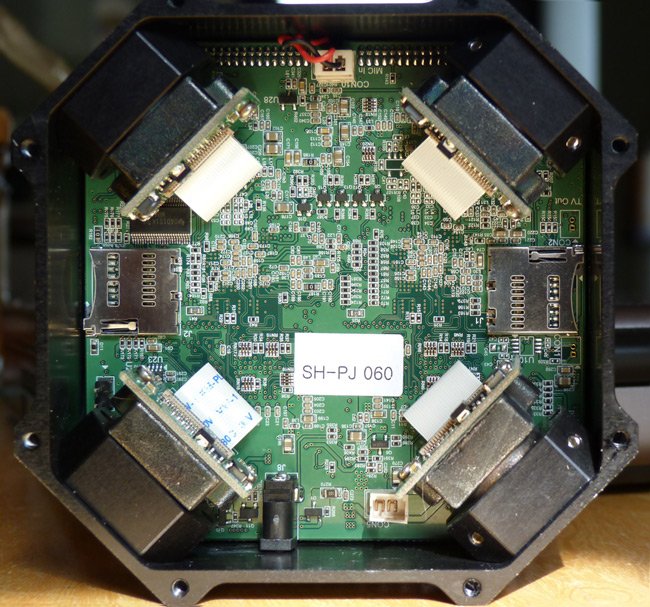 ...feature four 720p Omnivision sensors shooting at 30 frames per second with an FOV of about 115° horizontally and 60° vertically, plus two TI DM368 ARM9 processors to manage the video.
Bill elaborated: "Each sensor independently manages white balance and exposure, which is why you may see some exposure differences in the stitched areas. We are on a path to control each of the sensor's settings using a central control loop to resolve this issue in the next device.
"In the next iteration of the product, we will be dropping TI in favour of Movidius and their more powerful, more efficient vision processors."
The next iteration in question is the production consumer model, which launched on Wednesday on Kickstarter.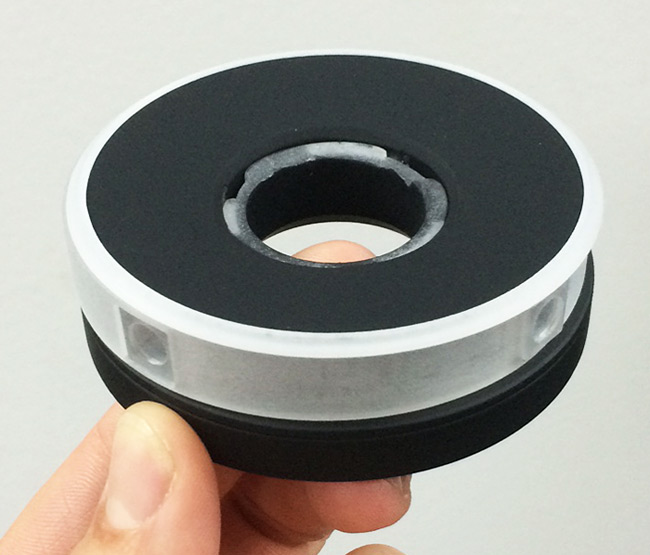 This palm-sized imager will boast "four 5MP cameras that shoot video at 720p or 1080p resolutions as well as full 20MP time-lapse panoramas. All the image calibration and stitching will be done real-time on the device, allowing users to immediately enjoy their panoramic images".
For the prototype test flight, the camera ran off an external 3.7V LiPo in the payload bay, connection of which required us to drill a hole in the lovingly crafted CNC milled aluminium case. A most satisfying moment.
Even with the battery snugly protected from the cold, the camera shut down after 50 minutes, in classic stratocam airborne strop style (yes, GoPro 3, we're talking about you).
However, this turned out to be a firmware glitch, now fixed. Overall, we're pretty impressed, although the "wibbly wobbly" horizon effect well known to high-altitude GoPro users, and multiplied by four in this case, is disconcerting.
That won't be an issue for most users, who'll have to be quick if they want to avail themselves of a discount CENTR Camera down at Kickstarter. The finished product will cost $399, and while the "Super Early Bird" $199 pledge deal has been eagerly snapped up, you can still get an "Early Bird" camera for a pledge of $249.
CENTR Camera is asking a truly whopping $900,000 to bring panoramas to the masses, and had this morning - just two days into the campaign - raised over $218,000. ®
Bootnote
When it works, this Kickstarter lark really delivers. Which begs the question of why we don't pitch the LOHAN Vulture 2 launch down there, with tempting offers for pledgers.
That way we could raise enough cash to relieve Dave's missus Julie from pre-flight bacon muffin preparation duties, and hire in a catering van. Hmmmm...
---
More from the lovely LOHAN:
---

Sponsored: Minds Mastering Machines - Call for papers now open