Win XP war, huh! What is it good for? Enormo IT reseller Insight
Clammy hand of Death touches old Microsoft OS, wallets suddenly crack open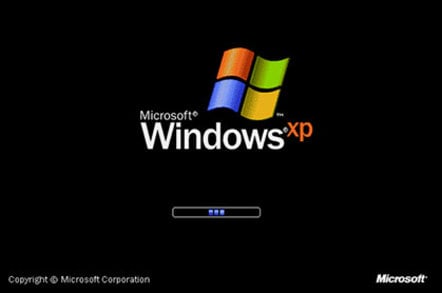 A currency tailwind in EMEA, PC munching customers fleeing from Windows XP support doom on both sides of the Atlantic, and far leaner restructuring charges lifted Insight Enterprises' Q1 2014 financials.
The Fortune 500 tech reseller reported a year-on-year three per cent hike in sales to $1.2bn in the period from January to March, and it expects to grow faster than the market this calendar year.
What a difference a year makes: this time in 2013 CEO Ken Lamneck had written off all hope of revenue growth as enterprises refused to open up their wallets and economies struggled.
Fast forward to the most recent full quarter [PDF], and North America sales climbed five per cent to $780.7m. Operating profit in the region was up 48 per cent to $18.15m; selling, general and administrative expenses (SG&A) came in flat and restructuring charges were $88k versus $1.1m a year ago.
Hardware grew four per cent – making up 63 per cent of sales in North America – driven by notebooks, desktops and mobile devices. Software – 30 per cent of sales – was up 11 per cent in Q1 with biz productivity and virtualisation driving that bounce. Services accounted for six per cent of turnover and in this category sales fell 14 per cent.
Lamneck said Microsoft ending Windows XP support last month helped out as customers refreshed their gear in a "more accelerated fashion".
"It's hard to tell how much is left in the pipe," he said in a conference call last night to discuss the latest financial results. "There are numerous clients, of course, that have not completely converted but are in the process of doing that."
"It becomes pretty costly for clients at this stage to get additional support from Microsoft for maintenance, which you're going to need for security patches and such," the CEO added.
Zooming in on Europe, the Middle East and Africa
The relatively more challenged operation in EMEA saw sales come in flat at $388m but that figure would have fallen five per cent were it not for favourable foreign-exchange rates. Operating profit leaped 66 per cent to $2m as severance charges recorded were relatively immaterial and SG&A overheads declined two per cent.
In this region, the firm is more challenged because software makes up some 59 per cent of sales (mostly Microsoft) leaving it more open to Redmond's fee cuts, and it has a smaller services base. The fee shakeup alone will knock $15m to $20m off the company's profit this year.
In 2014's first quarter, revenues from EMEA hardware (39 per cent of the region's sales) grew seven per cent excluding the impact of currency, or one per cent when included. Software and services were down three and 13 per cent respectively, or eight and 17 per cent excluding the for-ex lift.
Lamneck said the software dosh drop was due to lower sales of biz productivity wares, but said the region's "sales improvement plans are gaining traction" as a new EMEA team head takes control. The Insight CEO expects that corner of the world to report stronger growth in the second half of the year.
On the group's services shortfall, Lamneck said there were some unrepeated big deals dragging down the graph line, but he said Insight had invested in its distribution pipeline and expected it to spew forth gold for the business.
In the relatively small Asia Pacific operation, sales fell four per cent to $46m, and operating profit was down ten per cent to $868k.
At group level, operating profit grew to $21m from $14.4m a year ago, and net income grew to $11.5m from $9m.
The big boss said there had ben "solid sales execution, strict cost discipline" and "improved demand trends" across the business.
Insight warned that calendar Q2 and Q3 this year will see the biggest impact of the Microsoft programme changes, but Lamneck said his biz is pursuing a "profitability initiative" in North America to try to counter this.
"We're using that same process in EMEA and would expect to be able to minimise some of impact going forward," he said. "But overall, our anticipation is that our margins will be relatively flat for the year." ®
Sponsored: Minds Mastering Machines - Call for papers now open