And! For! Yahoo!'s next! trick! ... Making! two! new! TV! comedies!
Search, check. Finance, check. Web mail, check. Telly business, ah ha!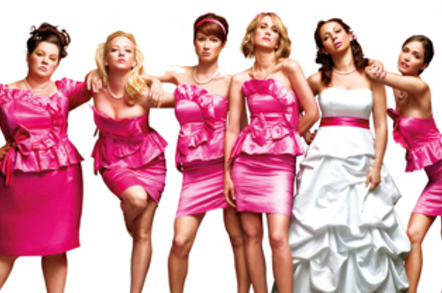 Yahoo! has announced its own line-up of original TV series – starting with two comedy shows from acclaimed directors.
The Purple Palace will air the comedies on its website and app, and possibly through Apple TV or Roku next year. Each series is getting eight 30-minute episodes, which Yahoo! will post all at once for easy binge-watching.
Yahoo! is just the latest tech firm to join in the telly-making biz, following Amazon and latest market entrant Microsoft. The Xbox-maker recently announced a batch of original shows for its game console, which can be streamed straight onto tellies.
One of the Purple Palace's offerings will come from Emmy-nominated director Paul Feig, who was behind cult TV show Freaks and Geeks and popular comedy movie Bridesmaids. Other Space will be a galactic adventure set in the early 22nd century and featuring a group of misfits that discovers an alternate universe.
The second show Sin City Saints comes from Curb Your Enthusiasm director Bryan Gordon, and will revolve around a Silicon Valley tycoon who launches his own pro basketball team in Las Vegas.
Yahoo! has been investing heavily in its video offerings, which come with the promise of lucrative video advertising prospects. The company also announced a partnership with concert promoter Live Nation to stream concerts over the summer and last year spent a reported $6m hiring ex-evening news anchor Katie Couric to become the first ever global anchor for Yahoo! News. ®
Sponsored: Minds Mastering Machines - Call for papers now open