Voice-babble-over-Wi-Fi lands in Europe – take that, mobe masties
Cheap call rates for hotspot-smothered streets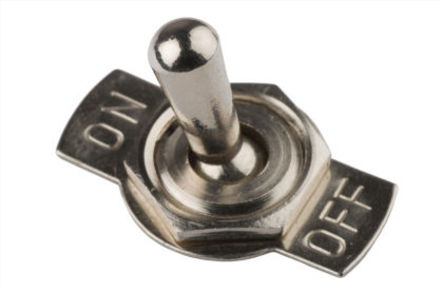 The Netherlands is about to become a test-bed for Wi-Fi-first and Wi-Fi-only telephony services, as both Ziggo and UPC offer free downloadable apps to use a growing number of Wi-Fi spots for voice calls.
Whether or not UPC Netherlands, which is the local Liberty Global subsidiary, and Ziggo – the largest Dutch cableco – ever get around to a full merger, the two are clearly already working together to destabilise KPN, the incumbent telco.
Faultline has often theorised that they could work together on mobile telephony, an area where they are not at all dominant, possibly partnering with Vodafone, the second largest mobile operator in the Netherlands, to the detriment of KPN.
What supports this idea is the fact that Ziggo already has an MVNO with Vodafone.
Meanwhile Telenet – the Belgium-majority-controlled subsidiary of Liberty – has its own MVNO and has grown mobile subscribers by 230,000 customers last year to land 750,000 mobile customers in total, from among two million cable homes it has in Belgium. The firm grew revenue by a creditable 10 per cent last year and saw a 250 per cent profit hike.
The Belgian firm's MVNO is with MobiStar, a company majority-controlled by Orange in France. Like Vodafone in the Netherlands, Telenet is the second-placed mobile supplier there, virtually neck-and-neck with the KPN-owned Belgium mobile player Base. The incumbent which is threatened in this case is Belgacom.
UPC is now brilliantly placed to observe close up how an MVNO works in its own country against an incumbent, through its partner and potential acquisition Ziggo, but at the same time there is yet another route forwards to undermine KPN – and that's by providing Wi-Fi voice over its 500,000 "Wi-Fi Spots", the brand name it uses for its Homespot and Hotspot combined network in the Netherlands.
Ziggo last week also added its own app for offering Wi-Fi voice in a service, called Bapp, which runs on both iOS and Android devices. It offers fixed-line calling rates which are attached to your home phone number and can be downloaded by any Ziggo customer, which means it will immediately cut into KPN mobile revenues.
Our understanding is that it uses WISPr (Wireless Internet Service Provider Roaming), which is a Wi-Fi Alliance draft protocol, linking back to a RADIUS (Remote Authentication Dial-In User Service) server for authentication, rather than one that uses ANDSF (Access Network Discovery and Selection Function, which harnesses a network of Wi-Fi hotspots) in the mobile network.
It is unclear if the 1 million Homespots and Hotspots that Ziggo owns in the Netherlands can be used as well as the 500,000 so far that are deployed by UPC, but it seems likely.
The two cable companies do not overlap in any way, and the two networks will give an almost contiguous Wi-Fi network over the entire country. You may ask why anyone needs a cellular network in a country like the Netherlands, which is so well covered in Wi-Fi, once you include home gateway access. That must be a problem perplexing KPN right now.
Poor voice quality? You WISH
The Ziggo Bapp App even works when you are abroad as long as you can find Wi-Fi access, so you can make local calls to the Netherlands for almost nothing from your cellphone or tablet. At present Ziggo is just testing this app for two months with 3,000 people, to see if it works well enough to launch. Meanwhile, Broadband TV News reports that UPC has quietly launched its own App, which raises the prospect of a Wi-Fi-only trial, as it has no MVNO as yet.
Cellular technologists always point out that Wi-Fi voice is poor and that WiFi has no quality of service. Of course this is not actually true, Wi-Fi has about four levels of QoS that can be invoked, including one for real time services like voice. But Wi-Fi can have connection problems that make voice weak and unpredictable under constrained conditions.
However we don't think that the Netherlands often has such constrained conditions and indoors Wi-Fi is likely to be considerably more available than cellular.
Ziggo Bapp does switch automatically between Wi-Fi and cellular, so this could include switching from both KPN customers, but certainly for its own MVNO customers. It will route the call over cellular data, rather than voice, if there is no Wi-Fi signal, which Ziggo says is cheaper than cellular roaming voice.
Although that may be true right now, roaming on cellular is being slowly brought towards zero charging by the European Commission, and that's happening ahead of data roaming, so this won't always be a benefit. Bapp users can call both fixed and wireless numbers and of course tablets that do not have cellular SIM cards can also be used as a telephone when connected to Wi-Fi.
Ziggo points out that Bapp uses an encryption service which is not universal for some of the new social media apps out there, so that no one can intercept your phone messages.
The regulatory environment in the Netherlands prevented KPN from killing access to WhatsApp, despite the huge fall this led to in its SMS revenues, and given that flat regulatory playing field, this is a huge opportunity for the cable companies to put a knife into KPN, which in February this year Faultline described as a "basket case" of a telco given a revenue fall of 14 per cent last quarter.
Copyright © 2014, Faultline
Faultline is published by Rethink Research, a London-based publishing and consulting firm. This weekly newsletter is an assessment of the impact of the week's events in the world of digital media. Faultline is where media meets technology. Subscription details here.
Sponsored: Learn how to transform your data into a strategic asset for your business by using the cloud to accelerate innovation with NetApp