Hit the Nytro: LSI's PCIe cards now even faster with SQL Server 2014, says firm after upgrade
Less spinning rust, more flashy goodness for you all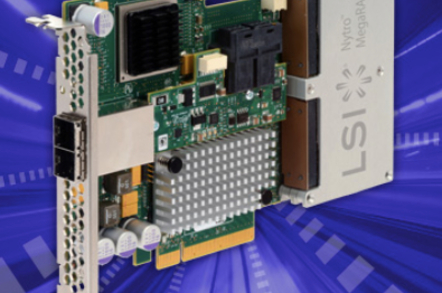 Chip-making chappies LSI have added some go-faster SQL 2014 juice to their Nytro PCIe server flash cards.
SQL Server 2014 can run in-memory; LSI's updated Nytro cards provide a server with PCIe-connected flash. SQL 2014 has a Buffer Pool Extension feature which puts an, erm, buffer pool extension into flash memory where it functions as a level 2 cache, subordinate to the level 1 cache which is DRAM.
That means, where the SQL Server 2014 working set is bigger than the L1 cache, it can avoid going to disk for data it wants that isn't in the L1 cache and so run faster.
SQL Server 2014 will automatically transfer frequently accessed read data into the L2 cache, by writing them into a BPE file. An Alter Server Configuration command used to place the BPE file on the Nytro card.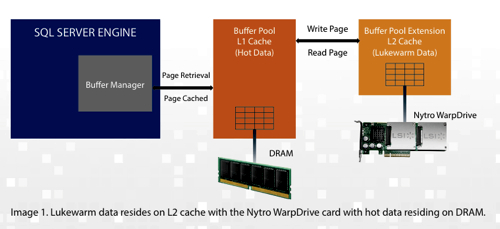 Click pic for larger version
A Microsoft web page says;
The buffer pool extension feature extends the buffer pool cache with non-volatile storage (usually SSD). Because of this extension, the buffer pool can accommodate a larger database working set, which forces the paging of I/Os between RAM and the SSDs. This effectively offloads small random I/Os from mechanical disks to SSDs. Because of the lower latency and better random I/O performance of SSDs, the buffer pool extension significantly improves I/O throughput.
Fusion-io's PCIe flash cards support the BPE feature in SQL Server 2014, and we would suspect there's a set of Microsoft-certified PCIe flash cards and SSDs for BPE as well as the Fusion-io and LSI Nytro products.
Read more about SQL Server 2014 BPE here and get more LSI data on it here. ®
Sponsored: Learn how to transform your data into a strategic asset for your business by using the cloud to accelerate innovation with NetApp