Brit IT workers are so stressed that 'TWO-THIRDS' want to quit
And nearly a fifth polled say they've lost relationships thanks to work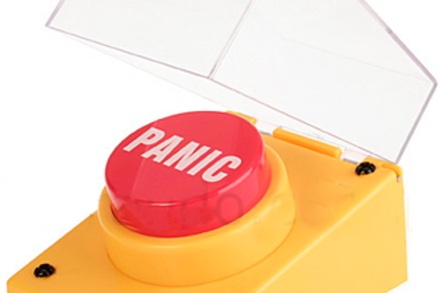 About two-thirds of IT workers quizzed in a new poll are so stressed, they want to quit their jobs.
The survey, conducted in the UK on behalf of GFI Software and published this month, found that 67 per cent of tech bods consider their job stressful, while some 68 per cent want to quit.
36 per cent of the 200 respondents said they worked so hard they didn't spend enough time with their families, while the same number claimed long hours had prevented them from attending social occasions.
About 17 per cent have seen a relationship fail due to their hours, although anyone familiar with IT types might suspect other factors are at play.
Sergio Galindo, general manager of the infrastructure business unit at GFI, said: "IT is renowned for being one of the most stressful white-collar jobs to undertake, now more so than ever given the critical role IT plays in everything from e-commerce to facilities management."
"Providing realistic IT budgets and staffing levels helps a lot," added Galindo, "but there are productivity changes that can also significantly de-stress the IT department, such as investing in technology to automate personnel-intensive activities like deploying software updates and managing sprawling Wi-Fi networks, and the myriad of mobile devices that users are bringing to work."
Many IT staff also reported working above and beyond the 48-hour week set out in the EU working time directive, which the UK is not subject to. Most said they worked about six hours of overtime per week, while 20 per cent put in between eight and 12 hours of unpaid overtime a week. ®
Sponsored: Minds Mastering Machines - Call for papers now open