Will Apple's $130bn cash infusion keep investors onboard?
This will be the year when we learn whether 'Peak Apple' is prescient or piffle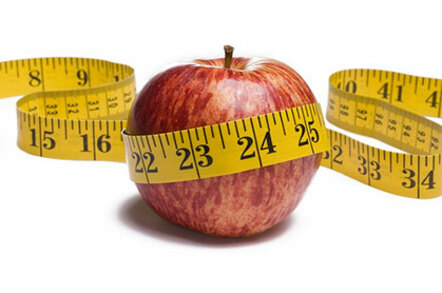 Analysis Apple may be cash-rich, but it's in a product-release quiet period – which may be why it's accelerating its efforts to return capital to its investors in the forms of steadily increasing dividends and a more aggressive stock-repurchase program, and will again "access the debt markets" to pull it off.
You'd think that with $150.6bn in cash and marketable securities, the need to float domestic and international bonds and dabble in the commercial-paper markets would be unnecessary to subsidize a capital-return program that as of Wednesday's announcements will total around $130bn by the end of next year – but you'd be wrong.
Of that $150.6bn, only $18.4bn is held in the US. We'll do the math for you: $132.bn is offshore, amounting to around 88 per cent of Apple's holdings.
"All of our capital-return activities must be funded by domestic cash," Apple VP, corporate controller, and soon to be new CFO Luca Maestri told analysts and reporters on a conference call after Wednesday's financial report for Cook & Co.'s second quarter of its 2014 fiscal year. To pay for the capital-return program, he said, "We intend to access the debt markets again."
Not that Maestri is happy about having to go through the hassle of structuring debt to support the program. He'd prefer to bring a goodly chunk of that money back home – but not under existing US tax laws.
"To repatriate our foreign cash under current US tax law," he said, "we would incur significant cash tax consequences, and we don't believe this would be in the best interests of our shareholders."
And of course, due to the fact that US corporations have the legal status of people, and since nice people do nice things for their nice friends, Maestri has Apple's shareholders' best interest in mind.
He did, however, think of the best interests of the hundreds of millions of Americans who aren't Apple shareholders, and who might also benefit from the repatriation of some or all of Apple's offshore billions. "We continue to advocate for comprehensive corporate tax reform and streamlining the tax code," he said, "which we believe would be of great benefit to the US economy."
Those shareholders, however, will benefit nicely from the capital-return program. For one, Apple has increased its per-share dividend for the May 15, 2014, payout to $3.29 per common share. "We believe this is a meaningful increase for those shareholders who value income," said CEO Tim Cook, also on the call, "and we are planning for annual dividend increases going forward."
More money now, and more more-money in the future. "We are very proud that Apple is one of the largest dividend payers in the world, with annual payments of 11 billion," Maestri said.
Cook: Apple undervalued
Apple will also continue to sink billions into increasing its Wall Street–fave earnings per share (EPS) numbers through a third round of the aggressive share-repurchasing program that it initiated in March 2012, when it also fired up the dividend-payout plan.
"We're increasing the size of our share-repurchase authorization from 60 billion to 90 billion," Maestri said, noting that of that previous $60bn, $46bn had already been spent, even though there are seven fiscal quarters left until the program's authorization period ends in December 2015.
Ninety billion smackeroos is less than the $150bn that "activist investor" Carl Icahn had pressured Apple to authorize for stock repurchases last October when he met with Cook. At that time, he publicly argued, "You can borrow money so cheaply today. A company like Apple, it's going to cost them three billion a year to borrow this money, they're making, y'know, fifty-billion cash flow, and they can buy a stock that they all consider to be [valued] cheaply."
Cook's comments on Wednesday corroborate Icahn's statement about Apple's view of its own value. "We decided to continue to allocate the vast majority of the incremental capital return to share repurposes," he said, "because we believe our current stock price does not reflect the full value of the company."
Icahn eventually backed down from his insistence that Apple spend $150bn on a stock-repurchase program, and he now seems satisfied with the pace of what Meastri calls their "ASR" – accelerated share-repurchase – tweeting that he was "extremely pleased" with the latest moves.
These capital-return moves, which began two months after CFO Peter Oppenheimer dodged questions about what Apple planned to do with a mountain of cash that then stood at $97.6bn, are a far cry from Apple's attitude towards its cash during the Jobsian era.
When Apple's cash and marketable securities totaled a "mere" $66bn three years ago, Jobs wouldn't part with any of it. A year before that, when liquid assets were just $40bn, Jobs said he had no plans to share any with investors, arguing that Apple needed the cash in the event that acquisition opportunities arose.
"We're a large enough business now, that in order to really move the needle, we've got to be thinking pretty bold, pretty large," he said at the time. "And who knows what's around the next corner. When we think about big, bold things, we know that if we needed to acquire something, a piece of the puzzle, to make something big and bold a reality, we could write a check for it."
Although it's an easy analysis to say that Cook and his fellow Apple board members, um, "think different," the Apple CEO took pains during the Wednesday call to assure investors that more than enough cash is being retained to allow Apple to invest in Apple.
"We'll continue to innovate by investing in research and development," he said, "and capitalizing on our strengths in hardware, software, and services." Cash will also be used to make acquisitions "strategically," he said, along with improving efficiencies in the manufacturing supply chain and adding retail stores – especially in China – as well as marketing, distribution, and the development of new markets.
In addition, Cook said, "We're expanding Apple's products and services into new categories, and we are not going to underinvest in this business."
All well and good, but one enormous question remains: whether those "new categories" that Cook has repeatedly promised to release this year will goose Apple's growth to a degree that its cash flow will continue to justify "accelerated" capital-return programs – the "size and pace" of which Cook categorized as "unprecedented" – along with their debt servicing.
And if those new products fail to gain traction, there'll be an inevitable follow-on question: will investors stick around?
As we noted when reporting Apple's latest financial results, Cupertino's current quarter ending in June is unlikely to see any such product introductions. The latter half of this year, however, may be when we learn whether "Peak Apple" pronouncements are prescient or piffle. ®
Sponsored: Minds Mastering Machines - Call for papers now open