Tooled-up Ryobi girl takes nine-inch grinder to Asus beach babe
Hands-on blonde shows how to sell hot kit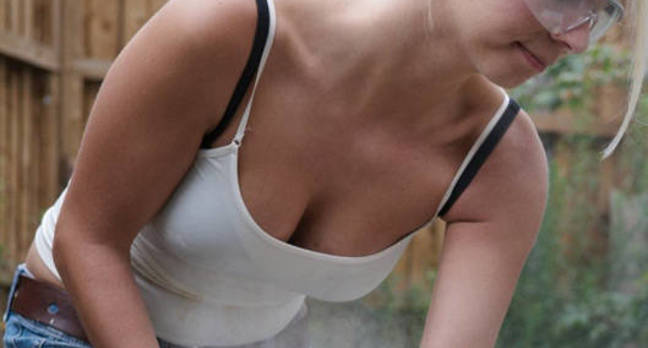 Pic We're obliged to veteran Reg reader Chris Winpenny for nominating what he believes to be a worthy successor to Asus' famous blonde beach babe – last seen enjoying an Eee Pad Transformer Prime before the sun set on her PC-punting career: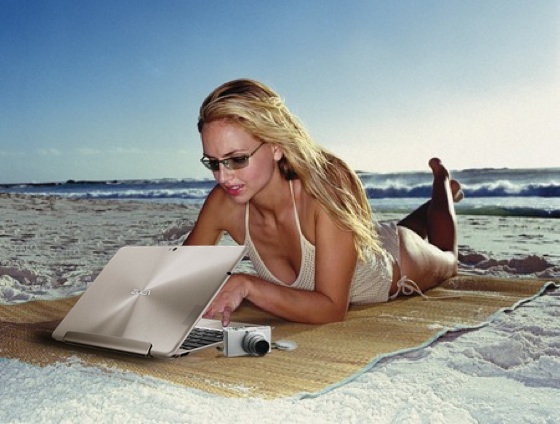 The original Asus beach babe
Enter Ryobi grinder girl, and let's face it, if you're going to sell nine inches of pure cutting power, this is the way to do it: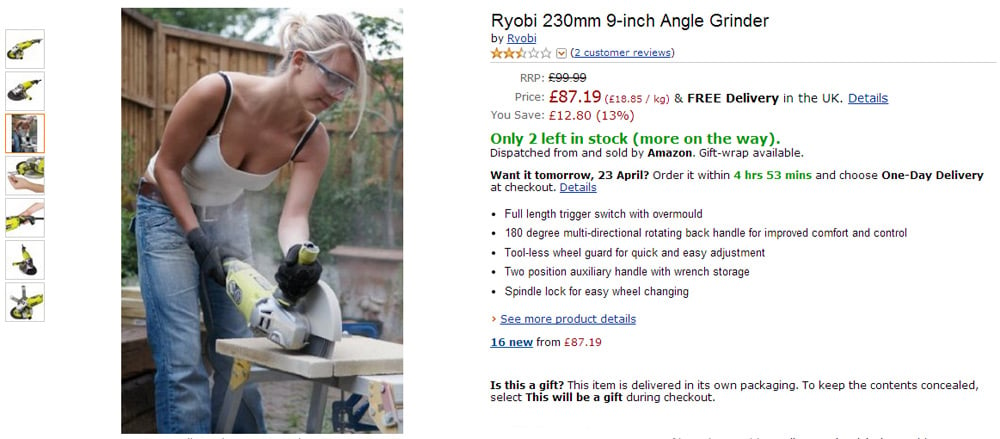 Fair play to Ryobi for demonstrating that promotional blondes have moved on a bit from hitting the sand to check their Facebook accounts, and can now lay a patio with stylish aplomb.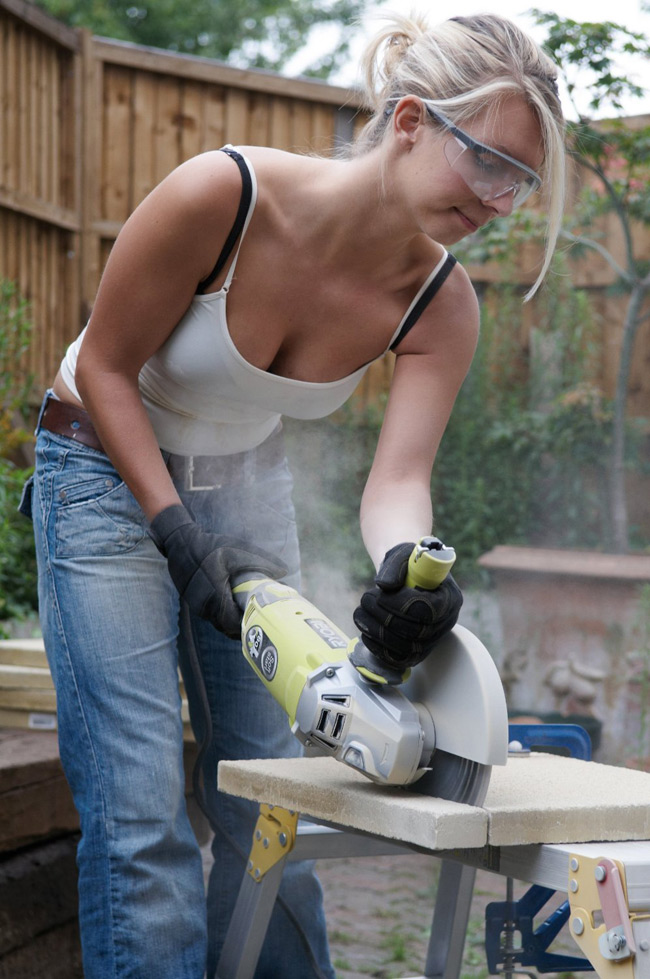 Ryobi's 9-inch grinder in action
In contrast to other women attempting to woo buyers with their female charms, grinder girl actually appears to know one end of a throbbing piece of equipment from another. She's obviously quite at home laying slabs, as opposed to just fondling them. ®
Sponsored: Are DLP and DTP still an issue?