Oz crime-busters' calls for data retention get louder
'We can hold your metadata forever'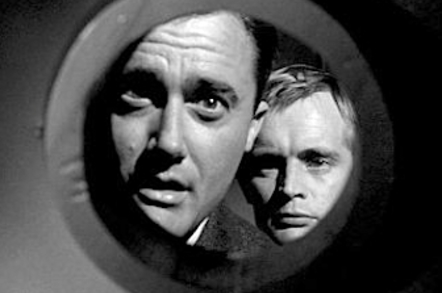 The Australian Crime Commission is the latest agency to demand that Australia's government – and by extension, its citizens – embrace the surveillance state.
With the opening of a Senate inquiry reviewing the Telecommunications Interception Act, the ACC's acting chief executive Paul Jevtovic has called for telcos to be required to store communications metadata for two years.
Jevtovic said the data retention is required in case today's citizen becomes tomorrow's person of interest.
Computerworld reports the inquiry also heard that law enforcement agencies can keep metadata forever. This is because unlike the content of communications, metadata can be handed over to agencies without a warrant.
For the content of communications, a warrant is required, and the law stipulates that it be destroyed. This does not apply to metadata collected without a warrant.
The ACC's submission to the inquiry says "The loss of data due to the absence of a standard mandatory data retention scheme also has a detrimental impact on ACC investigations, in terms of availability of data and certainty as to the period it will be retained. These issues will increasingly impact the ability of the ACC to fulfil its functions without reform."
The privacy risks inherent in such a scheme, along with the costs (which iiNet has said on-the-record will be astronomical), the ACC is happy to punt into the future, with Jevtovic merely telling the inquiry that "we" need to "think about" the cost.
Jevtovic also said some kind of penalty is required for service providers that don't retain data, because "without a stick we are getting rejections". ®
Sponsored: Minds Mastering Machines - Call for papers now open