ARM brushes off dip in mobile revenues with sunny forecast for coming year
Chip designer sees market picking back up after Q4 drop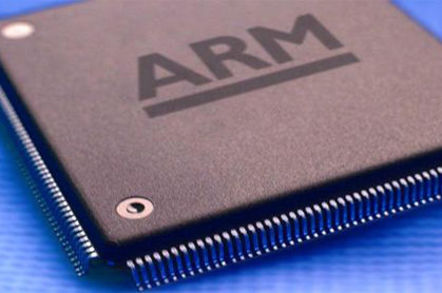 Chip design firm ARM has seen a dip in mobile sales that led to falling financial returns in the last financial quarter, a shift the company hopes will be temporary.
The British-based company on Wednesday reported first-quarter results which saw revenues up by 16 per cent in dollar terms (10 per cent in UK pounds after adjusting for exchange rates) over 2013. The same period last year ARM reported revenue growth of 26 per cent for the same period.
ARM blamed much of the slowing in growth on what it termed a "market correction" which included a dip in demand for high-end mobiles and increased interest in mid-range and low-cost models. ARM CEO Simon Segars said that the dip is in line with previous first-quarter slowdowns and the company still expects to meet its projected yearly numbers.
Executives noted additional factors in its falling revenue growth rates, including the late implementation of US tax credits and a corrected royalties report from a customer.
On the quarter, the company reported $305.2m in revenue, up from $263.9m a year ago. Operating expenses rose to $97.1m from $89.4m. Earnings per share were 5.60p, compared to 5.31 last year.
ARM reported a 38 per cent increase in processor licensing revenues and a 30 per cent jump in physical IP licensing. The company is hoping that the licensing revenue will also translate to higher royalty returns. Processor royalty revenues were up 4 per cent on the quarter and total revenues increased by 3 per cent.
One of the reasons for the company's continued optimism is the expansion of ARM devices into the enterprise networking and server spaces. Segars noted that with the release of the 64-bit v8 processor and new initiatives such as the SBSA server architecture, the company is hoping to broaden and diversify its customer base in the coming year.
"ARM v8 is now the compute platform of choice for future chip designs," Segars said, "not just in mobile computing, but increasingly in consumer electronics, the datacenter and network infrastructure." ®
Sponsored: Minds Mastering Machines - Call for papers now open