VMware slurps more cash from the death of hardware
Expectation-busting quarter means Gelsinger's ship not slowing down yet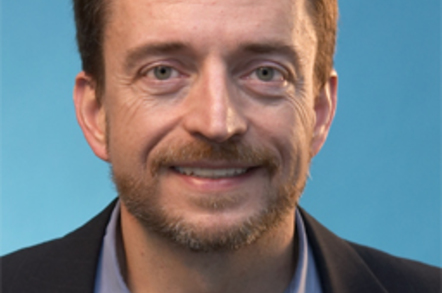 VMware has proven once again that there's a lot of money still to be made from killing traditional data center hardware and resurrecting it as a set of software services hovering atop dumb boxes.
The virtualization giant, whose business revolves around letting businesses wring greater capacity and intelligence out of under-utilized data center hardware, reported analyst-beating earnings and revenue on Tuesday.
The Palo Alto-based company made $1.368bn in sales in its first financial quarter of 2014, up 14 per cent on the previous year's quarter, and beating analyst expectations of $1.35b. It reported an operating income of $241m, up a whopping 51 percent on the $160m it reported in Q1 2013. Non-GAAP earnings per share was $0.80, versus expectations of $0.79.
VMware made $561m from licenses in the quarter versus $799m in maintenance, representing a growth-heavy start to a year that VMware executives believe will lead to significant growth for the company.
"Our strong financial results reflect VMware's unique position in helping customers transform their IT infrastructure," VMware's chief Pat Gelsinger said in an canned press release. "As the industry shifts from client server computing to the mobile-cloud era, customers are choosing our solutions because we have the most complete vision and offering for navigating this evolving world."
During the quarter, VMware spent $77m on "additions to property and equipment," compared with $78m in the same quarter a year ago. These purchases support the infrastructure that goes into VMware's strategically important vCloud Hybrid Service, which launched in August and is meant to compete with rivals Amazon (AWS), Microsoft (Azure), and Google (Google Compute Engine). However, VMware's rivals have been spending far, far more on capital expenditures in this regard.
VMware's chief operating officer Carl Eschenbach said the company's cloud services grew "greater than 100 per cent year-on-year", including both the vCHS service and VMware's service provider partner program.
Toward the end of its last quarter, VMware acquired mobile management and security company AirWatch, which executives on the call following the earnings release said they expect will become a multimillion dollar–per quarter business for VMware this year. AirWatch is one of VMware's big bets (alongside software-defined data center acquisition Nicira, whose tech is now known as NSX) that it can not only make money from the epoch of virtualization, but the next one: mobile devices and software-defined data centers.
At the time of writing, VMware's shares were up 1.66 per cent in after-hours trading. VMware said it expects its full 2014 revenues to be between $5.94 and $6.10bn, or up 14-17 per cent year-on-year. ®
Sponsored: Minds Mastering Machines - Call for papers now open