SAVE THE EARTH... give all your iThings back to us, begs Apple
Then prints 1.5m+ copies of a paper ad criticising Samsung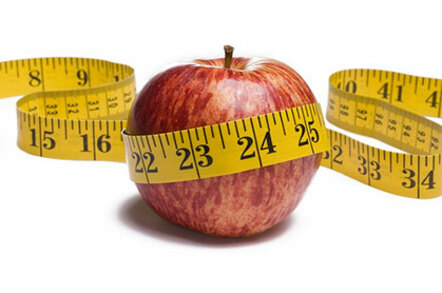 Apple's flagship products rarely come in colours other than silver, black and white. But for Earth Day, the fruity firm has decided to coat its entire business in a lurid shade of green.
Cupertino's latest eco-ruse is a recycling scheme that'll allow fanbois to drop off their old iThings and pick up a gift card if the gear is good enough to be resold.
"What the company wants to do is use all our innovation and all of our expertise to make the planet more secure and make the environment better," gushed Lisa Jackson, Apple's vice president of environmental initiatives, to the Associated Press yesterday.
Yet, the news wire's tech newshound tracked down the all-important part of the scheme:
Gift cards won't be handed out for recycled products deemed to have little or no resale value.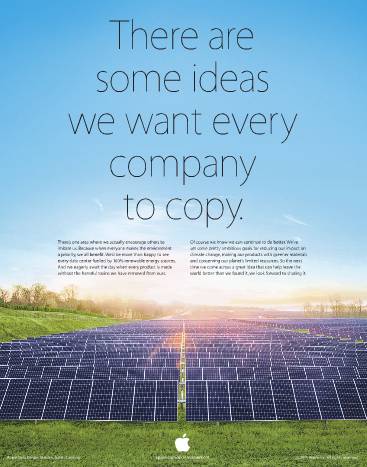 Meow, Apple ... today's Metro back-page print ad
To emphasise its green credentials, Apple is running a video campaign voiced by CEO Tim Cook, and also commissioned an attack print advert in the British and US press.
Above an image of a green field packed with solar panels, Apple wrote the words: "There are some ideas we want every company to copy" – a nice little jibe at Samsung, which Apple accuses of ripping off the iPhone.
"When everyone makes the environment a priority, we all benefit," the advert continued. "We'd be more than happy to see every data centre fuelled by 100 per cent renewable energy sources. And we eagerly await the day when every product is made without the harmful toxins we have removed from ours."
The advert was published in the Metro and Guardian morning newspapers here in Blighty, at least; the two of which have a combined average daily print distribution of 1,549,000 copies. ®
Sponsored: Minds Mastering Machines - Call for papers now open