Is tech the preserve of the young able-bodied? Let's talk over a fine dinner and claret
Real Time Club invites Reg readers to a Whitehall soiree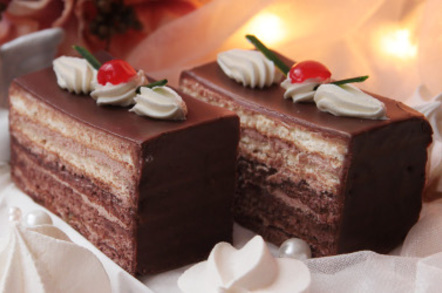 As your body staggers down the winding road to death, user interfaces that require fighter pilot-grade eyesight, the dexterity of a neurosurgeon, and the mental agility of Derren Brown, are going to screw with you at some point.
Don't kid yourself otherwise – disability, in one form or another, can strike at any moment.
Given that people are proving ever harder to kill off, you can expect to have decades of life ahead of you – during which you'll be battling to figure out where on the touchscreen that trendy transdimensional two-pixel-wide "OK" button is hiding.
Can you believe, people born today will spend their entire lives having to cope with this crap? The only way I can explain the web design of many Google products today is that some wannabe Picasso stole Larry Page's girl when they were all 13, and is only now exacting his revenge. Nobody makes things that bad by accident, surely?
There's just no justice in the world: old gits like me have more than half of all spending power, and yet the maliciously awkward Spotify we subscribe to means we're stuck listening to Johnny Hates Jazz (no, he's not dead yet).
Tell whoever runs the pretty mediocre Tesco online shop that you can increase turnover by 10 per cent, simply by making it easier to use, and you have their full attention. Deliver it and they'll be your best pal. They don't care that we're still ordering CDs, Star Bars and fibre-rich cereals; the Tesco web gurus just care that we're buying stuff.
Now think how much money there is to be made in delivering remote health monitoring and assistance. It's far, far more lucrative than, say, fixing your company's legacy VB6 code – and unlike VB6 applications (which have more yesterdays than tomorrows) sick, old and disabled people are growing ever larger in number.
So the Real Time Club is holding an evening to discuss the threats and opportunities regarding accessibility and technology, as well as having a good old whinge over a fine dinner at the National Liberal Club – assisted by club claret and G&Ts.
We've grabbed John Lamb, publisher and editor of Ability magazine and a veteran of writing about tech for "normal" people, as well as a panel of disabled people, to explain after dinner why we need to rebalance our greed and fears for the future and to field whatever questions you feel need answering.
Although we'll be taking over the Lloyd George room at the National Liberal Club, the Real Time Club has no political affiliation apart from close-quarters lobbying on issues that we happen to care about.
This dinner isn't free, but given an open bar, good company and a three-course meal in Whitehall, it's a good gig. It'll take place on Tuesday, 29 April 2014, from 6pm to 10pm at the National Liberal Club, Whitehall Place, London, SW1A 2HE.
You can contact the club to book a place here. ®
Dominic Connor is a council member of the Real Time Club.
Sponsored: Minds Mastering Machines - Call for papers now open