Don't let no-hire pact suit witnesses call Steve Jobs a bullyboy, plead Apple and Google
'Irrelevant' character evidence should be excluded – lawyers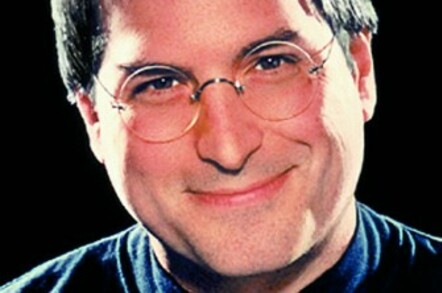 The tech firms at the heart of the "no-hire pact" class action suit has asked the court to exclude certain evidence by witnesses as to whether or not they thought Steve Jobs was "a bully".
Google, Apple, Intel and Adobe are still fighting the suit filed by tech workers, which alleges that Silicon Valley firms agreed not to poach each other's staff so they could stop wages from rising. Tens of thousands of workers stand to benefit if they win the case, which could yield over $9bn in damages.
At the heart of the case are email exchanges between top dogs at the tech firms, such as Steve Jobs and former Google chief Eric Schmidt. In one exchange, the CEO of Palm, Edward Colligan, told Jobs on the phone that he didn't want to come to any arrangement about employees, because he believed it could be illegal. Jobs apparently responded by threatening Palm with a patent lawsuit and later followed that threat up by email.
"Just for the record, when Siemens sold their handset business to BenQ they didn't sell them their essential patents but rather just gave them a license. The patents they did sell to BenQ are not that great. We looked at them ourselves when they were for sale," he wrote.
"I guess you guys felt differently and bought them. We are not concerned about them at all. My advice is to take a look at our patent portfolio before you make a final decision here."
While the firms aren't trying to get the emails excluded from evidence, they argued in a court filing that further character evidence about Jobs from Walter Isaacson's biography and media reports shouldn't be allowed.
"Plaintiffs should also not be permitted to present evidence regarding a witness's opinion of Mr Jobs's character. Mr Jobs's character has no bearing on whether any Defendant entered into an illegal conspiracy to suppress wages or whether class members suffered damages," they said, adding that most of the evidence was inadmissible hearsay anyway.
The filing said that the only reason to include the evidence was to "cast Jobs in a bad light" as "mean" or "a bully".
"Defendants do not seek to exclude evidence of Mr Jobs's interactions with other witnesses regarding no-cold-call agreements. But free-floating character assassination is improper, and Plaintiffs should not be allowed to engage in it in this trial," the firms said.
All four companies settled with the US Department of Justice in 2010 after a DoJ investigation, agreeing not to enter into any future no-hire pacts. But they argue that the civil case doesn't have the evidence to prove an overarching conspiracy to affect the level of salaries.
Because they settled the case, they argue that any evidence from the DoJ probe should be inadmissible as well.
"To admit evidence of the DoJ investigation for any purpose would be unduly prejudicial because the jury might incorrectly assume Defendants have admitted to or been found guilty of antitrust violations," they said.
"If told of the investigation, the jury would necessarily need to hear evidence that the DoJ conducted a full investigation but did not allege the "overarching conspiracy" Plaintiffs allege here, and that Defendants consented to the decree only as part of a settlement "without trial or adjudication of any issue or fact or law"."
The other firms in the case, Pixar, LucasFilm and Intuit, have already agreed to settle, with Disney paying around $9m for its two units and Intuit forking out $11m. ®
Sponsored: Minds Mastering Machines - Call for papers now open