You want an IT course? Welcome to QA Training's Week of Free
Check out these online courses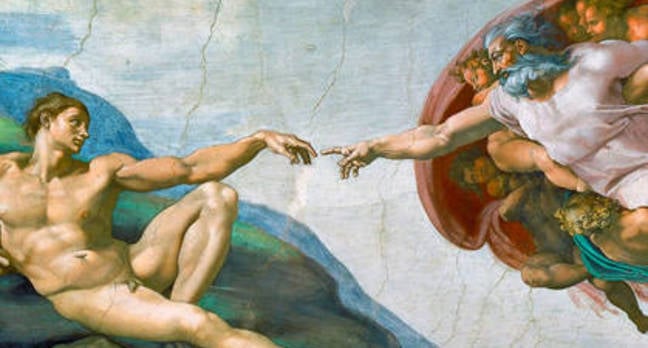 Promo QA Tech Week 2014 opens its doors on Tuesday 22 April. For one week only, our favourite IT training company delivers a bunch of courses and seminars via Webex entirely free of charge.
Check out the table of courses below. There are handy registration links for each event.
Tuesday 22 April
10:00-11:30
Introduction to QA Week 2014: The Changing Landscape of IT
An overview of today's IT landscape
13:00-14:30
Going Responsive with Foundation
Mobile-ready and responsive development are the must-know skills for anyone involved with web development. In this session we will introduce the concepts of Media Queries, grids, CSS frameworks and how to build responsive pages using Foundation
15:00-16:30
Wan Optimization with CloudBridge 7
Can Citrix CloudBridge 7 really make a noticeable difference to ICA/HDX WAN traffic?
17:00-18:30
Extended Hyper-V Replica
During this 90mins we will look at the advanced features introduced within Hyper-V Replica in Windows Server 2012 R2
19:00-20:30
OS X Server as an MDM solution
Looking at Apple's OS X Mavericks and OS X Server as a Mobile Device Management solution for iOS and OS X devices: A look at how to deploy profiles to an iPad, iPhone or Mac using OS X Server on OS X Mavericks and Apple Push Notification Service.
Wednesday 23 April
10:00-11:30
Managing User Experience with UE-V 2.0
In this presentation we will look at how UE-V can help with User Experience Virtualization in a heterogeneous environment and how to set up the UE-V test infrastructure and demonstrate UE-V in practice by using Installed and App-V virtual apps across desktop and VDI environment.
13:00-14:30
Mobile Business Intelligence
In this seminar we will take a look at business intelligence from Microsoft and the opportunities that are available for self-built and packaged mobile BI applications.
15:00-16:30
Quick Data Analysis with Microsoft Excel 2013
Microsoft Excel 2013 introduced a range of new and revised data analysis tools that enable quick analysis and reporting from virtually any data set. In this 90-minute seminar-style presentation, we will demonstrate some of the tools to give an insight into the power of Microsoft Excel 2013.
17:00-18:30
VMWare PowerCLI
You may have heard of Powershell. Now meet Vmware's Add-on to it: PowerCli. PowerCli allows you to script changes and reporting of your vSphere environment. Come along to find out what you are missing.
19:00-20:30
Why IPv4 Just has to go. Introduction to IPv6
This session looks at the shortcomings of IPv4 and how IPv6 is answering the needs of today's communications systems.
Thursday 24 April
10:00-11:30
Application Lifecycle Management using Visual Studio Team Foundation Server
This session will show how to plan projects, develop, build and test an application, track work and report progress using the version control, build system and Agile planning tools provided by TFS.
13:00-14:30
RHEL 7 - the new release preview
RHEL 7 is shaping up to have the biggest incremental change ever... From file systems and boot loader to daemon control and desktop manager - administrators will have their hands full when making the transition.
15:00-16:30
Creating Custom Workflows for SharePoint 2013
The session will demonstrate how to create workflows using both the SharePoint 2010 and 2013 workflow templates. It will also demonstrate the use of Visio Professional 2013, which enables a Visual Designer feature within SharePoint Designer – allowing users to create workflows as editable flowchart objects.
17:00-18:30
Introducing IPv6 and Implementing IPv6 Connectivity (Cisco and Microsoft)
This session will build on from John Cannings' session on Wednesday – on why IPv4 has to go and why IPv6 is the future – by delivering an introduction on vendor-specific implementations: IPv6 configuration and verification, IPv6 Stateless Autoconfiguration, Configuring IPv6 Static Routing and Dynamic Routing etc.
19:00-20:30
Introduction to Amazon Web Services - AWS
An introduction to Amazon Web Services - describing the infrastructure and services that they provide.
Friday 25 April
10:00-11:30
The Changing Face of Malware
The anti-malware software industry seems to be fighting a losing battle - what are the best strategies for protecting your information assets in the near future?
13:00-14:30
Introduction to Microsoft BizTalk Server
What is BizTalk Server? What problems does it solve, and what can it do for my business?
15:00-16:30
Classic GUI Design Patterns
This talk will cover the principal GUI patterns of MVC, MVP and MVVM. It will include : The benefits of applying a pattern, Patterns and Unit Test, How they work and Going beyond basic Unit Test.
17:00-18:30
Microsoft best kept ITPro secret: SCOrch
One of the least known components is System Center Orchestrator. SCOrch allows heterogeneous automation across your infrastructure and business process, without coding. Come along to find out what you are missing.
19:00-20:30
Tech Week Wrap up
Closing thoughts from the week's events
Sponsored: Are DLP and DTP still an issue?