You use Office 365, SQL Server or Azure, right? Great, you're invited to Microsoft's data insights
Free event for IT decision makers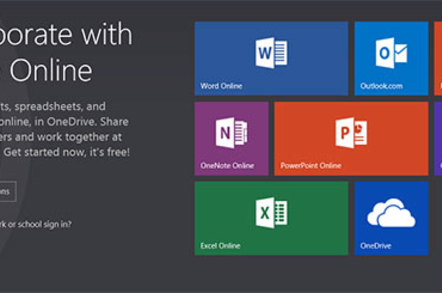 Promo Microsoft UK invites you to attend Accelerate Your Insights, a free-of-charge all-day event at Thames Valley Park, Reading, on 1 May, where you can learn more about Microsoft Office 365, SQL Server and Azure. It's being streamed, too, so you can attend as a "virtual delegate".
The Register is a media partner of Microsoft and this is the third of four promos we are running for Accelerate Your Insight. Here is a link to the registration page containing all the session details.
Depending on your interests, you can register for the morning, the afternoon, or both. The morning agenda is devoted to keynotes, a Q&A and customer case studies.
After lunch at 1pm, you'll be treated to a 45-minute keynote by Quentin Clark, Corporate Vice President responsible for the Data Platform at Microsoft. Following the keynote, the speakers drill down to the products in 12 sessions organised into three tracks. For instance, this is a good time to learn more about the new in-memory online transaction processing (OLTP) solution in SQL Server 2014.
According to Microsoft, this "high-performance, memory-optimized solution relies on no-locking/no-latching concurrency control, which serves to eliminate system bottlenecks resulting from scaling up to handle additional users". We are not privy to session details but we suspect Microsoft will tout big speed benefits in processing performance, if this Microsoft SQL Server 2014 case study is anything to go by.
Sponsored: Minds Mastering Machines - Call for papers now open