Microsoft TIER SMEAR changes app prices whether devs ask or not
Some go up, some go down, Redmond goes silent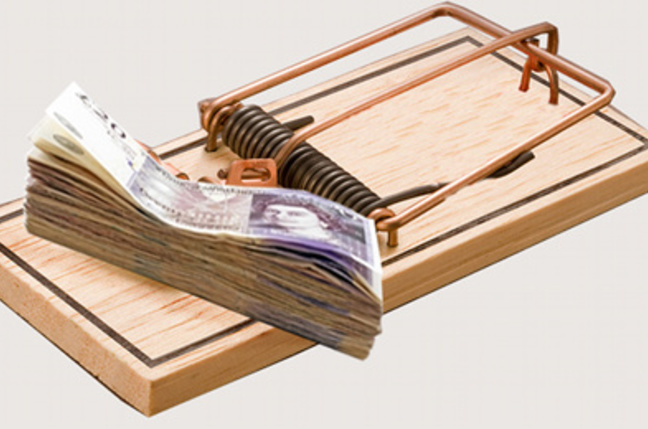 When Microsoft introduced "universal apps" for all its platforms at the recent Build conference, one of the things it promised was alignment between the prices it is possible to charge for software in its app stores.
It makes little sense, after all, for Irritated Avians to have different prices on different platforms when users are expected to access the software with one user ID but on different platforms.
Over the weekend Redmond flicked the switch on that alignment. Developers can now charge as little as $US0.99 for a Windows app. There's also a $US1.29 tier, because Microsoft says "apps priced in this range represent 55% of Windows Phone paid transactions today." If it works on handsets, surely it will work on tablets and PCs too! Because trends, as young people today say on Twitter.
Microsoft says the new tiers "Increase developer opportunity". But for now they will also increase developer confusion, because Microsoft will move apps into whichever tier it deems most appropriate.
As the announcement of the change says, "your app prices may have changed as a result".
"In addition to the consolidation," Microsoft writes, "we also made adjustments for local factors including changes in foreign exchange rates, taxes and market-specific pricing customs. This is an action we take periodically. You can expect to see some changes in your app pricing, in some cases lower and in others higher."
At least one British developer isn't happy, posting the following to Microsoft's Dev Center:
"We have noticed that the dashboard has contained additional price points since Thursday. In the UK before Thursday the lowest price point was 0.99p. Many of our apps were on sale at this price.

We noticed also from Thursday that all of the apps which were priced at 0.99p were on sale at £1.29. This is common throughout the store and not just our apps.

Since Thursday, we have seen a number of new apps with the lower (0.79) price point, so it appears that new apps are being priced correctly. The question is, will exisiting [sic] apps which were on sale before Thursday at the then lowest pricepoint of 99p be changed back to that price?"
The post concludes by saying "I have informed support on Thursday but not received a response yet."
Developers have not exactly stormed towards Microsoft's app stores. Tales like this one won't encourage many more to do so. ®
Sponsored: RAID: End of an era?