EFF: Feds plan to put 52 MILLION FACES into recognition database
System would identify faces as part of biometrics collection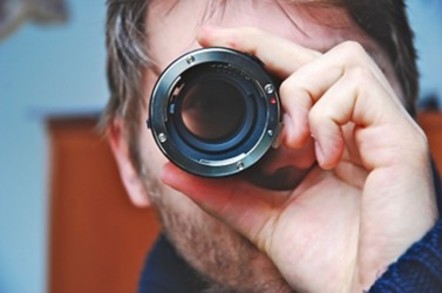 The FBI is planning to expand the facial recognition components of its biometrics database to catalog and search the faces of more than 52 million individuals, according to the Electronic Frontier Foundation (EFF).
The group has released a cache of documents it obtained from the bureau by way of a Freedom of Information Act suit. The documents detail the FBI's plans for the Next Generation Identification (NGI) records system.
According to the FBI, the NGI database is a project of the bureau's Criminal Justice Information Services (CJIS) office which, with the aid of outside contractors, is building a biometrics database the will use facial recognition to help supplement existing fingerprint databases for state and local authorities.
The NGI plan also calls for the introduction of archives with scar and tattoo images as well as iris scan collections set for deployment or testing this year.
The EFF claims that the FBI is seeking to build a platform which will contain 52 million facial images and will enable authorities to run "tens of thousands" of searches every day for both criminal and non-criminal inquiries.
This, says the EFF, represents a huge potential privacy violation for millions of law-abiding citizens who will have data uploaded by not only law enforcement but also potentially through their employers as well.
"Currently, if you apply for any type of job that requires fingerprinting or a background check, your prints are sent to and stored by the FBI in its civil print database. However, the FBI has never before collected a photograph along with those prints," wrote EFF senior staff attorney Jennifer Lynch.
"This is changing with NGI. Now an employer could require you to provide a 'mug shot' photo along with your fingerprints. If that's the case, then the FBI will store both your face print and your fingerprints along with your biographic data."
When contacted for comment on the matter, the FBI provided El Reg with overview documents noting that the facial recognition system is intended to be used only as an investigative lead and will be restricted to use by authorized law enforcement agencies. ®
Sponsored: Minds Mastering Machines - Call for papers now open