Innovation creates instability, you say? BLASPHEMY, you SCUM
Ooh, a stoning, a stoning!
Ass is permanent
Inevitably, when an IT boss sings the praises of technology in front of a large audience, the computers dig their heels in. One of the other presenters (let's be charitable and not say which) was in the middle of bigging up the potential of his tablet device solution when his presentation, being driven from the tablet device in his very hands, decided to stop working. Better still, the screen failed to refresh completely before the wireless link crashed, turning what ought to have been the wise motto "Form is temporary, Class is permanent" into the following less familiar but no less inspiring observation: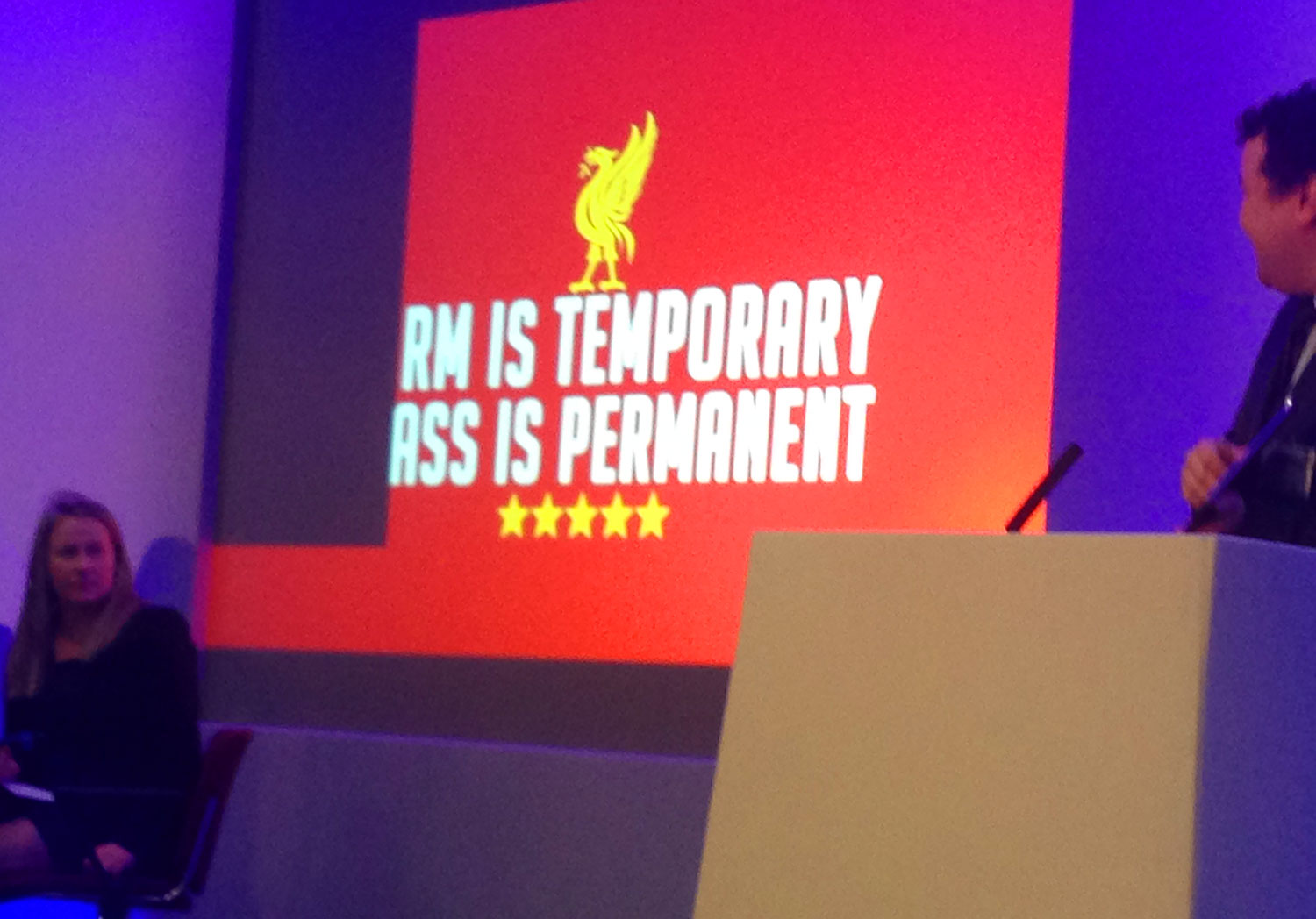 Rounding off the session was EU policy officer Marisa Fernandez Esteban who claimed that we had apparently witnessed examples of the TISP ideal.
AWOOOOGAAA! My internal warning system kicked in at this point. It seems that while TISP is laudable in principle, it is disconcertingly lumbered with cool-sounding jargon such as "driving innovation" and "creating convergence" which, as El Reg's readers will know, mean nothing whatsoever. And as soon as I hear these phrases, pronounced in any accent, my surgically implanted bullshit meter triggers a klaxon.
What we had just witnessed wasn't ideal at all. We had learnt how three sample IT companies had poured massive amounts of development effort into creating three entirely separate and incompatible publishing systems. How is this supposed to help?
After the session ended, I challenged Ms Esteban as to why the EU should be spending money on assisting thousands of like-minded IT companies to run off in thousands of different proprietary directions under the guise of "innovation" when what the publishing industry really needs is compatibility and interconnection.
Evidently she had never seen A Matter of Life and Death and my accent must have thrown her because she failed to follow my line of argument.
"Why do you say we should not innovate?" she replied with a chilling smile.
This isn't "driving innovation", I said, it's driving instability. Far from "creating convergence", you're using EU cash to help fund a systematic programme of divergence.
Someone barged over to say that we had to clear the room immediately for some reason, ending our spat which, frankly, I had no hope of winning anyway. I was duly dragged away by the men in black and roughed up in the alley behind the exhibition centre. I am, of course, getting used to this.
Innovation is the buzzword of the moment. At best it is misused and at worst it's deliberately misleading. The very concept of innovation ought to imply betterment – a process of improving things. Instead, it has become a licence to create change for its own sake, with betterment being experienced only in the bank accounts of those doing the innovating.
Questioning the righteousness of innovators is heresy in these narrow-minded times but it pays to heed the bullshit meter. The next time someone starts bandying around the term "innovation" at your office, grab your mobbafer and call security to escort them from the premises. The last thing you need is someone cocking up your business because it sounds cool. ®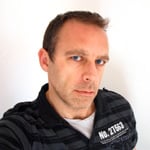 Alistair Dabbs is a freelance technology tart, juggling IT journalism, editorial training and digital publishing. He says it takes two days for him to adjust to an unfamiliar accent, after which he will even try to integrate the peculiar inflections into his own speech. Unfortunately, his last trip to Glasgow only lasted two days so he only began to properly communicate with the taxi driver as he pulled in to the airport. This was just as well because he was travelling by train.
Sponsored: Minds Mastering Machines - Call for papers now open