Insight warns Google embracers of hidden costs in Apps for Biz
'We haven't seen the traction we expected'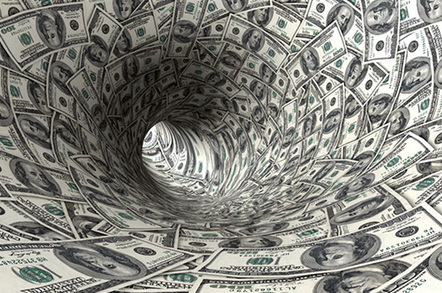 A number of Microsoft's top table resellers may have wrapped their arms around Google's Apps for Business but one that did so half a decade ago - Insight Enterprises - says it hasn't seen the benefit.
CDW and SHI International, both among MS Licensing Solutions Partners, made very public statements in February and March respectively about selling Google's productivity suite.
This will be largely in response to customer demand, but it also sends a message to the heart of Redmond, which has been repeatedly cutting licensing fees paid to partners that sell to global customer accounts.
But Insight Enterprises, Microsoft's largest LSP, joined the Google Apps brigade in Europe five years ago, and CEO Ken Lamneck revealed, "we haven't seen the traction we expected".
"As companies look at all their applications, their applications are so tied to the Microsoft world," he told us.
Customers "love the economics they think they can get from Google and the features are OK", said the CEO, but many customers' tech estates - as UK.gov is finding out - are "intertwined" with Microsoft.
"To rewrite those applications to work in a Google [world] has not worked [for large enterprises]," Lamneck said, adding that consumers and small businesses had received it "pretty well".
"But again we are driven by our clients and there hasn't been a compelling reason from our client's perspective for us to tip into it," he added.
Insight works with Google on the Chromebook programme in the US and Lanmeck added, "You'd never bet against Google".
Microsoft dug deep last year and handed channel partners some hefty incentives to back Office 365 with one six-month promo dangling $40 per seat for the first 3,000 seats and $5 for each additional one.
At the beginning of this year Microsoft claimed Office 365 was its fastest selling product in its "history" but doesn't reveal the exact size of the business.
But behind all this chutzpah, the people at Microsoft realise that customers using legacy applications are ripe for the plucking.
At last year's Global Partner Conference - in a breakout session - Theresa Connor, a Microsoftie who works behind the scenes on competitive strategy, warned partners to get into those conversations earlier than its rival.
"If you have allowed Google to engage in the conversation before you get there then you are a little bit behind that eight ball and you've got a much higher propensity to lose," said Connor. ®
Sponsored: Minds Mastering Machines - Call for papers now open