Analysts: Bright future for smartphones, tablets, wearables
There's plenty of good money to be made if you stay out of the PC market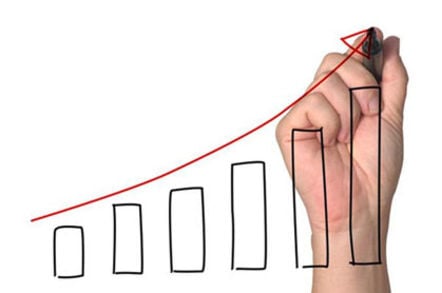 Three recent reports point to a glowing future for smartphones, tablets, and that nascent and still somewhat ill-defined category known as "wearables."
There has been talk recently among some of the chattering classes that smartphone growth may be stalling, but the analysts at Strategy Analytics see things differently. "The global smartphone applications processor market will register a healthy 10.8 percent CAGR [compound annual growth rate] in revenues from 2013 to 2018 to reach $30.0 billion in 2018," the firm wrote this Wednesday.
Strategy Analytics senior analyst Sravan Kundojjala says that he believes the growth will be fueled by the rise of LTE and 64-bit application processors. "Strategy Analytics forecasts that the 64-bit chip penetration in smartphone applications processors will rise from 3 percent in 2013 to approximately 75 percent in 2018," Kundojjala says, noting that Apple, Intel, Qualcomm, and Samsung "among others" will be responsible for the bulk of the move to 64-bit parts.
Fellow analyst Stuart Robinson sees further growth driven by the move to new semiconductor technologies, specifically Intel's upcoming 14-nanometer wafer-baking process and its follow-ons – which he sees as a challenge to ARM.
"Strategy Analytics forecasts ARM based chip penetration in smartphones will drop to 83 percent in 2018 from almost 100 percent in 2012," Robinson says. "This can be attributed to concerted efforts by Intel in smartphones combined with the company's lead in 14nm and beyond process technologies."
Robinson also foresees Intel making inroads into tablets, a market in which Strategy Analytics sees an even more robust CAGR in application processor revenue growth: 14.6 percent from 2013 to 2018, reaching $7.2bn that year.
"Strategy Analytics forecasts x86-based chip penetration in tablets will increase to 30 per cent in 2018 from 2 per cent in 2012," Robinson wrote on Wednesday. "We expect Intel's investments in Android solutions will result in future share gains."
Wearables are set to take off during the same period, according to a Thursday report by International Data Corporation (IDC).
"Wearables took a huge step forward over the past year and shipment volumes will exceed 19 million units in 2014, more than tripling last year's sales," the company writes. "From there, the global market will swell to 111.9 million units in 2018, resulting in a CAGR of 78.4 per cent."
The IDC report takes a stab at defining the wearables market by divvying it up into three categories. The first, which they dub "complex accessories," includes such devices as Jawbone's UP bracelet, the Nike+ FuelBand, and Fitbit devices, which operate partially on their own but don't meet their full potential until hooked up with a PC, tablet, or smartphone.
The second category – "smart accessories" such as the Pebble smartwatch, Samsung Galaxy Gear, and Sony SmartWatch – also need another, more-competent device to complete their missions in life, but can also have apps loaded upon them.
"While not quite ready for prime time," IDC says, "the smart accessory market will continue to mature as users better understand and accept the value proposition and vendors refine their offerings."
The company's third category is "smart wearables" such as Google Glass. This category is the least developed of the three, and "IDC believes that the runway for smart wearables is long, and it will not be until 2016 that we begin to see millions of units shipping."
In short, both Strategy Analytics and IDC forecast solid growth in smartphones, tablets, and wearables by 2018, and they're both quite willing to share the details of their predictions to deep-pocketed customers: Strategy Analytics smartphone report and tablet report will run you $6,999 each, making the IDC's wearables report a comparative bargain at a mere $4,500. ®
Sponsored: Minds Mastering Machines - Call for papers now open