LOHAN spaceplane 'Punch and Judy' test flights live online
How to stream El Reg's unfolding drama from our cams into your eyeballs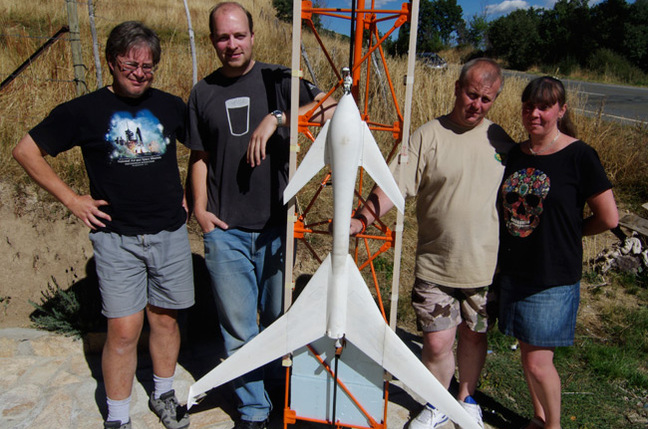 Vids If you're looking for some light entertainment this fine April morning, then tune in to the live launch of the Low Orbit Helium Assisted Navigator (LOHAN) "Punch" and "Judy" test flights.
Dave Akerman and I are at Blighty's Baikonur in Herefordshire, determined to get two mighty orbs aloft. The live feed from the launch site is here. Please bear with us if the stream falls over.
Once we get in the air, the live stream will switch to the pursuit vehicle right here, and you'll be able to follow the flights on a map at spacenear.us. Live Picam images from the Punch payload will be available here.
For the radio buffs among you, the callsigns and frequencies are:
Punch
SPEARS: Callsign SPEARS, 434.645 MHz
PAVA: Callsign PUNCH, 434.495
Picam: Callsign RICHARD, frequency 434.525
Judy
PAVA: Callsign JUDY, frequency 434.493
®
---
More from the lovely LOHAN:
---

Sponsored: RAID: End of an era?