Dell punts big fat switch into OpenStack clouds
'SDN useless if it takes ten PhDs to operate'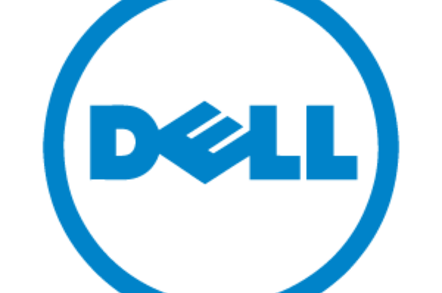 Dell has tagged software-defined networking (SDN) and big data centre switching in its latest switch/controller release.
The late-March launch of a high-capacity switch and a fabric controller are, according to networking sales director Vijay Valayatham, part of a "grander vision about scale-out fabrics and lease-buy architecture".
Centrepiece of the launch was the Z9500 Ethernet fabric switch, whose high points are density and energy efficiency. The 3RU unit has 132 10/40 Gbps Ethernet ports, expandable to 528 ports, an aggregate throughput of 10 Tbps, and half the latency of its predecessor.
The user doesn't have to sign on for the whole box, though: Dell, following the emerging pay-as-you-grow model, lets customers license the switch in chunks of 36 and 84 ports if they don't need every plug.
"Customers with as few as 20 servers can leverage this platform," Valayatham told The Register. That might sound like a lot of horsepower for a relatively small environment, but he noted that the 40G interfaces already common on blade servers will become common in Dell's rack platforms during 2014.
"Apps are moving closer to the compute layer, and that means bigger pipes from smaller servers – we're already seeing that with the jump from 1G to 10G Ethernet", he added.
Where networking demand was once primarily a function of the number of users a data centre supported, the move to cloud models makes workload type a bigger consideration – and it's the change of workloads over time that Valayatham says will make the pay-as-you-grow model attractive: "You need a different fit for different environments. This allows customers to scale up very quickly."
The impact of virtualisation on switches is, naturally enough, on Dell's mind, and this is where the SDN angle starts to matter. Sure, an Ethernet switch on its own is just a bit pipe, but in a big data centre where virtual machines get moved around, the overall architecture matters.
"The leaf-spine architecture is important," Valayatham said. "The combination of very high speed forwarding with clever control functionality means there's no more than two hops from any VM to any other VM, regardless of if the VM is moved from one host to another.
"Having a predictable number of hops means there is always predictable latency between VMs", he said.
And that brings us to the control aspect of the rollout: the Active Fabric Controller (AFC), which is the SDN chunk of the release.
The AFC is an SDN platform that runs as an OpenStack plugin, Valayatham explains, "that presents the network resources to an administrator running OpenStack, and downstream it speaks OpenFlow to the network switches.
"The aim is to try to hide the complexity from the administrators. SDN technology is useless if it takes ten PhDs to operate."
Dell's release is here. ®
Sponsored: Minds Mastering Machines - Call for papers now open