Amazon reveals its Google-killing 'R3' server instances
A mega-memory instance that never forgets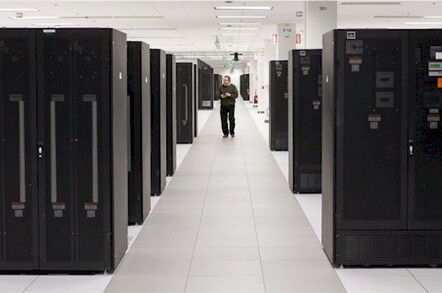 Amazon has released a new class of virtualized, rentable servers that make more RAM available than systems from rivals like Google and Microsoft.
The "R3" memory-optimized servers became available on Thursday following their announcement at the Amazon Web Services summit in late March.
"R3 instances are recommended for applications that require high memory performance at the best price point per GiB of RAM," Amazon wrote in a blog post describing the kit.
These servers pack in as much as 244GB of RAM along with attached SSD storage and Intel's powerful Xeon E5-2670 v2 "Ivy Bridge" processors.
Prices for the servers start at $0.175 per hour for an "r3.large" instance, which fields two virtual CPUs, 15GB of RAM and 32GB of SSD storage, and go up to $2.80 per hour for 32 vCPUS, 244GB of RAM, and 640GB of SSD storage.
The servers available from cloud rival Google, by comparison, max out at 104GB of memory at a price of $1.312 per hour. Microsoft's Azure cloud, meanwhile, serves up to 56GB of memory at $1.29 per hour.
For some companies, being able to access large amounts of RAM per server is highly desirable as it lets them use more in-memory computing technologies without having to cluster multiple servers together.
However, for all the price cuts that have occurred recently in the cloud, Amazon's top servers will still set you back a significant amount. The aforementioned top-tier, 244GB "r3.8xlarge" server works out at $2,016 per month of full-time use, for instance.
The new R3 instances are available from Amazon data centers located in Northern Virginia, Northern California, Oregon, Ireland, Tokyo, Sydney, and Singapore. ®
Sponsored: Learn how to transform your data into a strategic asset for your business by using the cloud to accelerate innovation with NetApp