VMware gets Wanova Citrix with new Horizon Suite
VDI and app streaming baked into one suite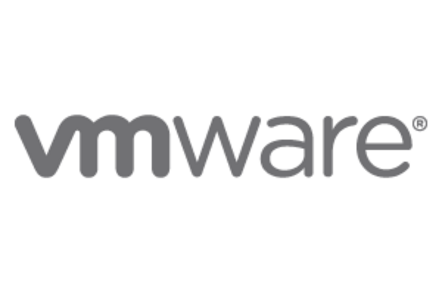 VMware today announced the updated Horizon Suite 6, its great white hope end-user computing suite, and now offers the ability to deliver apps and manage virtual desktops from the same tool.
Many of the new features in the suite appear to be derived from Wanova, the desktop management company it acquired in 2012.
Wanova's better tricks included a sophisticated approach to managing the system images that meant users could more easily customise their virtual desktops without creating the hassle of maintaining multiple desktop images at the back end. The company's technology could also deliver and manage persistent applications on virtual desktops. Importantly, Wanova can also take on the chore of updating PC images, either with changes ordained by IT teams or by implementing things like new patches across a VDI system image fleet.
The product is also good at backing up virtual desktops and can sync them in order to allow access on different devices. That means users can take their virtual desktop with them from a client device in the office into a tablet in the field or even at home on a bring-your-own device.
Adding those features to Horizon Suite therefore means VMware can say its tools take care of more of what's required to run a fleet of virtual PCs. That's a nice extension for Horizon Suite because, until now, VDI users would probably have needed a portfolio of products from different vendors to do many routine PC maintenance chores. VMware's acknowledged Horizon Suite is a long way from a complete PC management tool, but it has at least stepped up to offer a more comprehensive set of tools which will mean less faffing about using multiple applications.
There's also the chance to manage desktops across in-house VDI rigs and desktop-as-a-service providers using VMware's own Desktone DaaS platform running in its own Hybrid Cloud or from partners' bit barns. Another new feature lets organisations locate virtual desktops in multiple data centres yet manage them centrally, an arrangement called "Cloud Pod Architecture" said to help VMware-powered VDI rigs scale to 60,000 seats.
But the new suite does not yet include tools from VMware's other big end-user computing acquisition Airwatch.
The new suite does deliver the in-house App Store experience VMware has discussed for a while now, complete with single sign-on so that the walled garden the suite creates offers users a list of the applications (local and SaaS) they are permitted to access and single sign-on to make accessing them painless.
Syadmins get a new vCenter Operations for View product to help them keep an eye on all of this. The suite also integrates with VSAN to take advantage of the swift scaling the virtual array is said to offer, the better to help users who grow their virtual desktop fleets quickly.
VMware is hurling itself into the end-user computing market because server virtualisation is now a mature field and, like most public companies, its investors want it to be in growth markets.
End user computing is such a market because, despite generations of attempts to curtail the cost of running desktops, it remains expensive to do so. That users now want and/or need access to corporate assets and apps on all manner of devices creates more challenges.
VMware's generally a well-liked vendor, having escaped from its only major stumble – the vRAM licensing debacle - with its reputation mostly intact. It has also done well in VDI and is therefore well-positioned to have the wider discussions about end user computing Horizon 6 makes possible.
It can now also point to the fact it has one suite that does all of the things Citrix does in two products, XenApp and XenDesktop. Such an argument will be a little chimerical, as Horizon Suite now comes in three versions with the Standard version not doing much more than vanilla VDI and the Advanced and Enterprise editions adding app streaming.
To this observer, Horizon Suite 6 is another important step towards the end-user computing market. With Airwatch integration still to come, it doesn't yet look like a definitive statement on the matter. Making such a statement sooner rather than later seems important: Amazon Web Services CTO Werner Vogels today told The Reg its "Workspaces" DaaS will "soon" become available beyond the USA. Vogels also said he considers Workspaces very much a version 1.0 product that can and will be the subject of innovation.
DaaS is clearly a market that's not standing still. VMware will need to make sure it doesn't, either. ®
Sponsored: Minds Mastering Machines - Call for papers now open