Cyber hostage-takers SCAMMED six times as many people last year
Your money or your file? Targeted attacks lasted longer too – report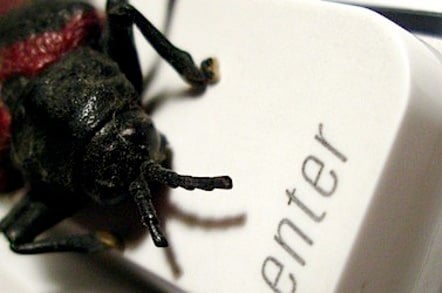 Malware-powered frauds that lock up victims' computers - or worse yet, encrypt files and force them to pay a fee to unlock their information - increased by 500 per cent during 2013, according to a study by Symantec.
Symantec's latest global Internet Security Threat Report also revealed that targeted attack campaigns for the purposes of either cyber-espionage or cyber-crime exploded over the last year, increasing by 91 per cent over the reporting period.
In addition, targeted attacks lasted an average of three times longer compared to 2012. This implies that the miscreants behind so-called APT attacks are becoming more persistent.
Personal assistants and those working in public relations were the two most targeted professions, according to Symantec's report (available via a micro-portal here, PDF, 98 pages).
The number of data breaches grew 62 per cent year-on-year during 2013, exposing approximately 552 million identities in the process.
Each of the eight top data breaches in 2013 resulted in the loss of tens of millions of data records. By comparison, 2012 only had a single data breach reach that threshold. ®
Sponsored: Minds Mastering Machines - Call for papers now open